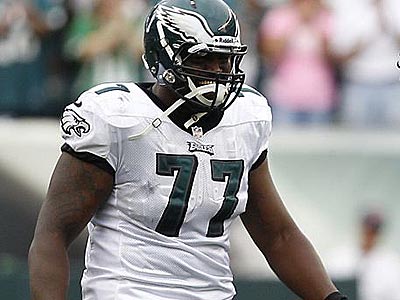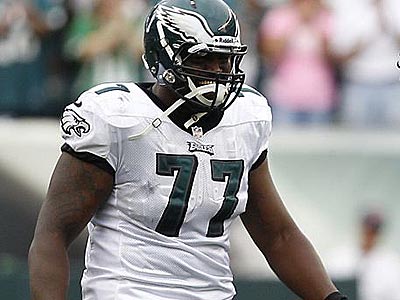 One of the biggest free agent busts of the last couple of seasons has been shown the door. On Wednesday afternoon, the Philadelphia Eagles announced that they have released offensive lineman Demetress Bell.
The Eagles are taking their time deciding the futures of guys like Michael Vick and Nnamdi Asomugha, but they wasted no time in ridding themselves of Bell and his pending $8.5 million bonus.
Signed to fill the void left by an injured Jason Peters, Bell was a complete disaster in his only season with the Eagles.
Bell appeared in just nine games, and started only five of them. The team didn't expect him to play at Peters' level, but they did expect the former Buffalo Bill to play like a respectable starting offensive lineman. He wasn't even able to hold the starting job through training camp, losing his position to another guy that couldn't play, King Dunlap.