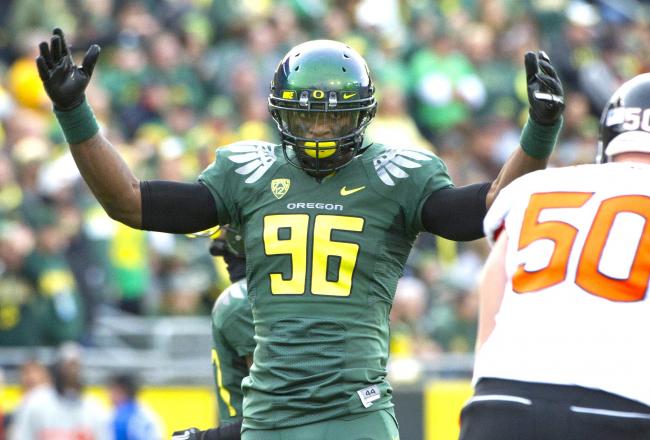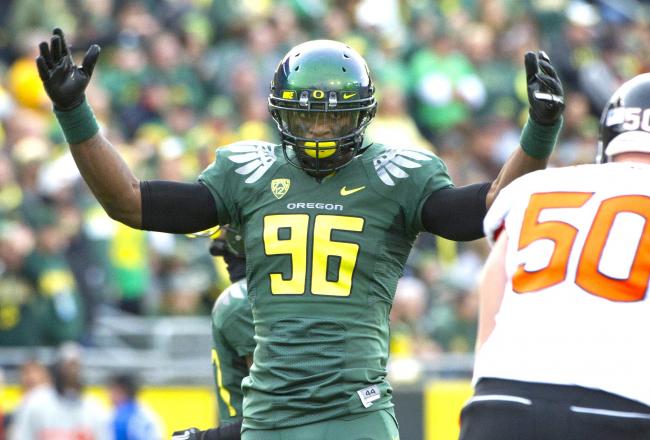 The Eagles need to spend quite a bit of time looking into the options which would be there if they decide to trade down in the first round.  I don't think they're going to trade down, but it's something they need to consider, if the guy they really want isn't there or if a team is willing to give up a "King's Ransom" for the pick.
"I think we've got more depth for the first three rounds than maybe any time you and I have done this draft," NFL Network draft analyst Mike Mayock said. "But I'm not seeing the difference-makers at the top end. And I'm not sure that the fifth pick is that much better than the 20th pick or the 30th pick."
If Mayock is right, then trading down should be an option for the Birds, not a definite move, but an option.
Dan Graziano of ESPN wrote about the importance of the Eagles number 4 pick.
"The pressure is on Chip Kelly and Howie Roseman to use that No. 4 pick to find a crucial, building-block player who can be one of their team's anchors for years to come. That's what picking in the top five means. That's the only priority.
The last time the Eagles picked in the top five was 1999. They had the No. 2 pick that year. They took Syracuse quarterback Donovan McNabb, who won 101 games (including nine playoff games) and five division titles in 11 years as their quarterback. That's called nailing it. That's the kind of thing the Eagles need to be trying to do this year."
Here are some of the players, who will likely be drafted between the second half of the first round, picks 17 to 32 and the first half of the second round, picks 33 to 48.  If the Birds were to trade down they may be able to pick up three or four of these players in that area.  Again, the key is that the scouts have declared that the talent from 17th pick to the 48th pick is virtually the same.
Oregon defensive end/linebacker – Dion Jordan –
"I kind of like (Oregon linebacker) Dion Jordan, who I think is two years away from being an Aldon Smith-type player," Mayock said. "He's only about 240 pounds, but he's 6-7. He's got frightening athletic skills, and he's a year away. He would be a situational pass rusher year one, and if he puts 20 pounds on, I think he's going to be a perennial All-Pro. I really like the kid. But, again, that's a little bit of a risk/reward. You're betting on this kid two years from now."
Washington cornerback – Desmond Trufant
Of the top-rated cornerbacks, Washington's Desmond Trufant is the best bet to put forth an eye-popping time. While smaller (5-11, 190) than many of the lanky, press corners for which this class will ultimately be remembered for, Trufant demonstrated his great speed and fluidity by dominating the Senior Bowl practices. Those close to the Trufant family believe Desmond could run faster than Marcus did in Indianapolis back in 2003… and he was clocked at 4.38 seconds. – Rob Rang, NFLDraftScout.com
Alabama nose tackle – Jesse Williams
Williams, who grew up playing rugby and basketball in Brisbane, Australia, only took up football at the age of 15. Once he joined the sport, however, it became obvious that his combination of size, power and athleticism could result in big things.
He transitioned to nose guard in 2012, putting together a second-team All-SEC season. Williams anchored the No. 1 scoring defense in the nation playing the zero-technique position he took over during spring practice.
He has even seen some snaps on offense in goal-line situations as a lead fullback and with his rugby background, he hopes to get his hands on the ball. At 6-3, 320, he has the muscle and agile feet to line up in any defensive scheme. – CBSSports.com
Florida – safety – Matt Elam
Elam emerged as a standout once given the opportunity to start last season. He finished the year second on the team in total tackles (78) and led the club in tackles for loss (11), pass breakups (seven) and forced fumbles (two). He also intercepted two passes, including one against Tennessee's Tyler Bray.
While perhaps a bit smaller than scouts would prefer (5-10, 202 pounds), Elam has proven himself to be a playmaker throughout his career, demonstrating not only instincts, athleticism and physicality, but ball-hawking skills (six interceptions) and timing.
The two-year starter was at his best under the brightest of lights, making game-changing plays against Florida State, Georgia, LSU and Tennessee, and pacing the Gators with 11 tackles, including a sack, in the Sugar Bowl loss to Louisville. – CBSSports.com
Florida International – safety – Jonathan Cyprien
Jonathan Cyprien appeared in all 12 games in 2009, earning honorable mention all-conference accolades while starting seven games and finishing second on the team with 78 tackles.
Cyprien would go on to earn second-team All-Sun Belt honors each of the next two seasons before emerging as a first-team pick in 2012 with a team-high 93 tackles and four interceptions. He closed his career having started every game the past three seasons, and leaves FIU with 45 career starts – the most by a safety in program history.
While many expect Texas' Kenny Vaccaro to be the first safety drafted in April, Florida International's Jonathan Cyprien has been gaining momentum all season. And with a strong pre-draft process, it wouldn't be surprising if he supplants the Longhorn defensive back as the top safety in this class for several teams. Cyprien is an aggressive striker with the speed to cover in space and the physical demeanor to be a force vs. the run. – Dane Brugler, NFLDraftScout.com.