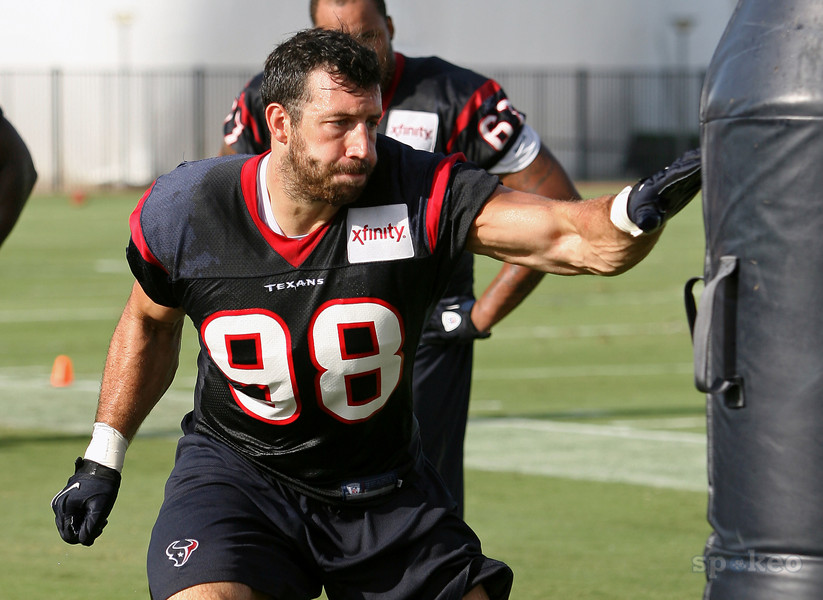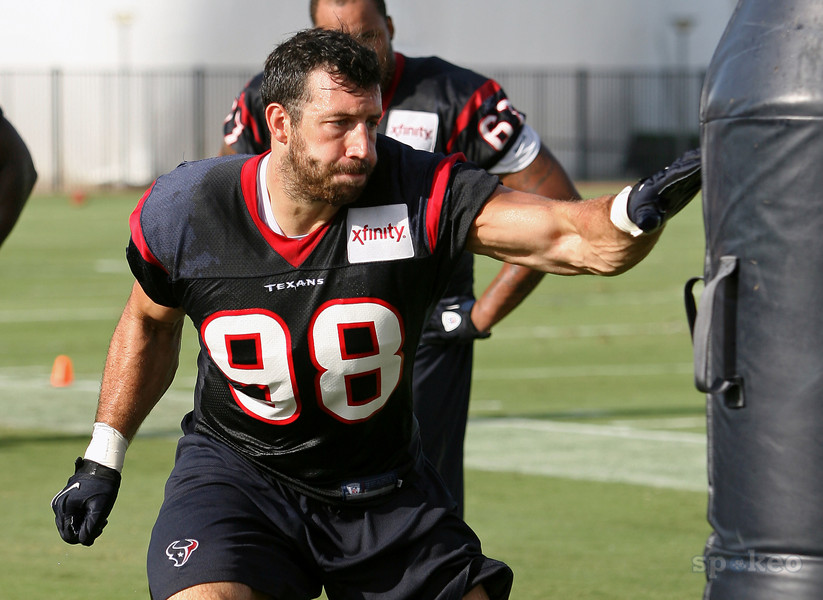 The Eagles have continued their active Thursday afternoon in free agency. After deals for Kenny Phillips and Cary Williams, the Eagles have now signed former Texans outside linebacker Connor Barwin.
The deal is reportedly for 6 years and $36 million with a maximum of $40 million with incentives.
Barwin is entering his fifth season after four years in Houston with the Texans. After a down year in 2012 that yielded just three sacks, an eight-and-a-half sack difference from his 2011 season, the 26-year-old will look to rebound with the Eagles.
Barwin is another sturdy, reliable defender who played in 1137 snaps for the Texans defense a season ago. He has also played in 16 games in 2009, 2011, and 2012 when he was healthy the full season. The former Texan missed 15 games in 2010 with an ankle injury but rebounded with an impressive 11.5 sacks in 2011.
Barwin was no slouch on the opposite side of Defensive Player of the Year J.J. Watt, swatting down 12 passes in the last two seasons, the Cincinatti graduate will bring a new feature to the Eagles defensive front seven.
A physical beast at 6-4, 268 pounds, Barwin will likely step into the Eagles new hybrid defense as an immediate starter. That makes five, maybe six, new starters for the Eagles in week one of 2013. New faces were to be expected for a team with a new head coach and new defensive scheme, let's just hope that these players don't take the money and run like many of the 2011 free agency class did.
Barwin will fit nicely as an outside linebacker for the new defense and will have a chance to replicate a season like he had in 2011 that included 11.5 sacks, seven pass defenses, and a forced fumble. It is a mystery still as to how the Eagles will fit all the pieces into place.
"He's got a relentless motor," says Howie Roseman on the newest Eagle. "We want to have young players in this organization with high motors so we got him," is how he explained the six-year deal for Barwin.
Roseman said that "changing the culture on defense" was important for a new coaching staff. The Eagles have added some character players in the last 72 hours and the Eagles defense will almost be an entirely new cast from 2012. "We're just about done, we're focusing on the draft now," concluded Roseman.
The Eagles eight signings so far in free agency give a good amount of hints as to which direction they will be going in the draft. Stay tuned for more Draft Prospect analysis by me in the next few days.
Follow Brenden on twitter @brendenp2011 or email him at BPeddigree2011@gmail.com.