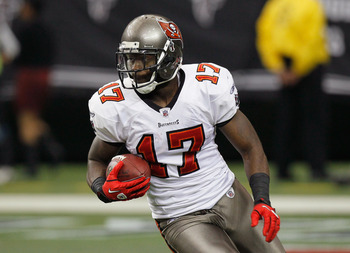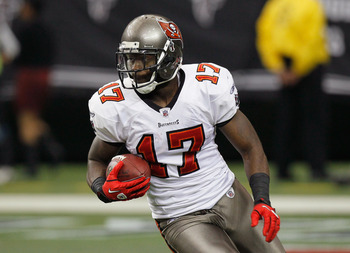 The Eagles kept the offseason moves coming on Friday afternoon, completing a trade with Tampa Bay that will send wide receiver Arrelious Benn and a seventh round pick to Philadelphia in exchange for the Eagles' sixth round pick in the year's draft and a conditional pick next year.
Benn is a disappointing former second-round pick of the Bucs. He's a big receiver at 6'2 and 220 lbs, but he was unable to accomplish much in his brief career. His best season came in 2011 when he caught 30 passes for 441 yards and three touchdowns. His inability to emerge was part of what prompted Tampa Bay to go out and spend top dollar to acquire Vincent Jackson.
Benn will get a fresh start in Philadelphia, but he'll need to earn his way onto the roster.