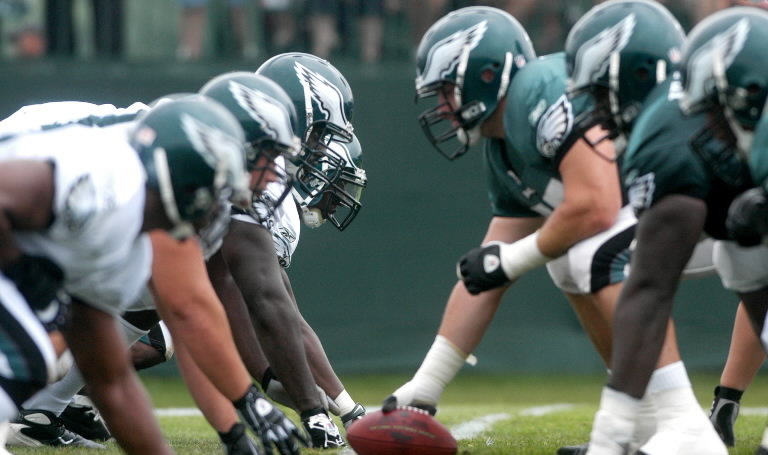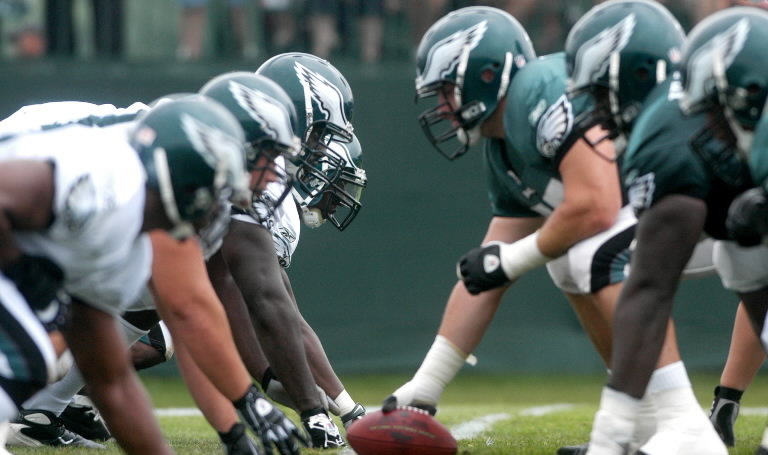 For about a decade and a half, former Eagles head coach Andy Reid built the Birds with the thought that he wanted to assemble an undersized, fast and quick football team.
Yesterday new Eagles head coach Chip Kelly made it clear that he doesn't want to go that route and I think that's a good thing for the Birds, not that Reid didn't enjoy a great deal of success as the Birds head coach.
"We want taller, longer people because bigger people beat up little people," Kelly told a group of local sports reporters at the NFL owners meetings in Phoenix, Arizona.
For years we've seen the Eagles defensive front get pushed around by a big offensive line.  It will be a pleasure to see the Birds on the bully side of things, when they're picking on a smaller team.
Of course, size isn't the only factor in football, but it's a very important one, just like speed and quickness.
"I think everybody is looking for the same thing", Kelly said. "You want an athletic person at all spots. But they still have to be tough, hard nosed, physical, be able to knock people off the football."
Yesterday, while pushing the idea of getting bigger and more physical, Kelly was making sure everybody knew the Birds future wasn't totally dependent upon him bring brilliant new ideas to the league.
"We don't run some magical offense or defense,' Kelly said as he tried to lower the hype which surrounds him entering the NFL head coaching fraternity.
He tried to shut down the thinking that his ideas were going to take over the league and dominate forever.
"I would say they could be right," he said in respond to a statement about the read option being just a trend. "Anybody can say whatever they want. I don't have a crystal ball."
Kelly also downplayed the difference between his offense and the west coast offense espoused by Reid and Kelly's offensive coordinator Pat Shurmur.
"From the passing game schematic standpoint, a lot of the principles we threw at Oregon were west-coast principles. We're very much on the same page. And the run game, we're very similar on the same page, except we hand it off out of the shotgun instead of being under center. It depends how you look at it. We run power schemes, we run sweep schemes, we run inside zone, we run outside zone. Pat did all those things in Cleveland."
If Kelly wants to lower the hype concerning his arrival in the NFL, it's probably too late.  NFL fans and Eagles fans in particular can't wait to see