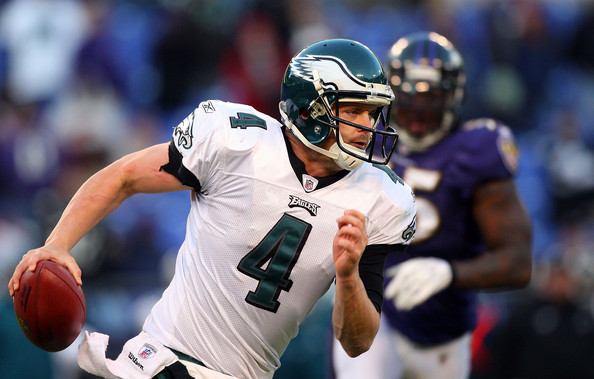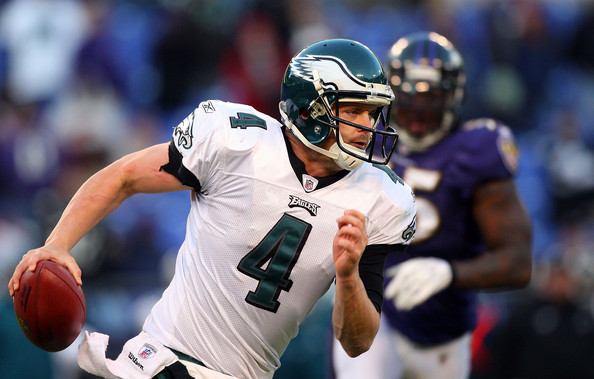 Kevin Kolb Signs With Buffalo
Kevin Kolb signed a two-year deal worth $13 million with the Buffalo Bills.
This will be Kolb's third opportunity to be a starting quarterback in the NFL, after he lost his starting job to Michael Vick in Philadelphia and turned in two mediocre seasons with the Cardinals.
Kolb has yet to show any indication that he can be more than a serviceable backup in the NFL. The guy just can't stay healthy. He played just six games for Arizona in last season, and nine in 2012. He's one of the most fragile quarterbacks in the league, and he's also turned the ball over too much throughout his career.
The Bills do have some decent offensive talent to work with, with running backs C.J. Spiller and Fred Jackson, as well as receiver Stevie Johnson, but if Kolb can't stay healthy he won't do them much good.
Derek Landri Signs With Tampa Bay
Defensive tackle Derek Landri agreed to a two-year deal with Tampa Bay.
Landri was a nice find off of the scrap heap for the Eagles, and the overachiever gave them a very productive year as a rotational defensive tackle in 2011. Last year however, his production completely disappeared.
With Mike Patterson out at the start of the season, Landri became a starter last season, and the increased amount of reps may have worn him down. He's best suited to be a third or fourth defensive tackle in a rotation, but he wasn't going to fit into the Eagles new 3-4 attack.
Darryl Tapp Signs Washington
Defensive end Darryl Tapp is staying in the NFC East, joining the defensive line of the Washington Redskins.
Tapp did very little in his three seasons with the Eagles, but who knows, maybe the right coach can get something out of him. Most Eagles fans didn't lose any sleep when the team traded Chris Clemons to the Seattle Seahawks for Tapp, but once Clemons arrived in Seattle, Gus Bradley and the Seattle coaching staff turned him into a guy that could be counted on for more than 10 sacks a season.
King Dunlap Signs With San Diego
Backup offensive tackle King Dunlap's time in Philadelphia has come to an end, with the big man signing a contract with the Chargers.
Dunlap was at best a mediocre backup during his time with the Eagles, and was unable to thrive in his opportunity to start last season.