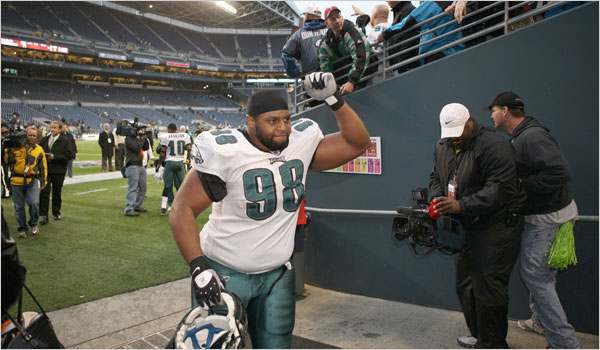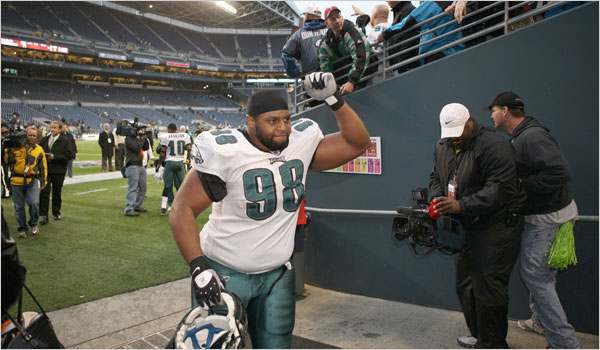 Last month, the Eagles released former starting defensive tackles Cullen Jenkins and Mike Patterson. With the team transitioning to a 3-4 defense, Chip Kelly's coaching staff saw no further use for either player.
Jenkins was quickly picked up by the New York Giants, and now they may be looking to add Patterson's services as well. The New York Daily News reported this morning that the former Eagles first-round pick is on his way to New York to visit the team and take a physical.
Patterson hasn't generated a lot of interest on the open market; before his visit with the Giants the Detroit Lions were the only other team to kick his tires.