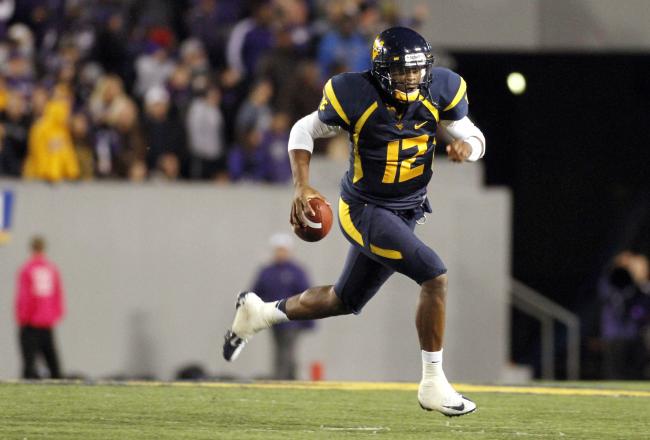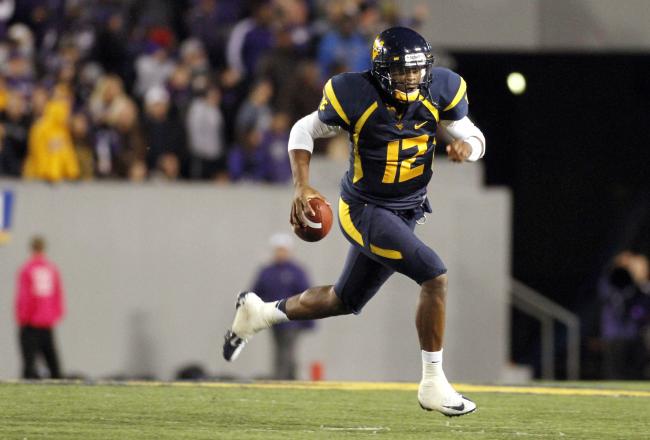 Pro Football Weekly draft analyst Nolan Nawrocki went after Cam Newton a couple of years ago and called him a fraud.  Now he's going after West Virginia's Geno Smith.  We all know that we all have our opinions.  You can't deny anybody their own opinion.
Here's what he wrote about Newton a couple of years ago.
"Very disingenuous — has a fake smile, comes off as very scripted and has a selfish, me-first makeup," Nawrocki wrote.  "Always knows where the cameras are and plays to them.  Has an enormous ego with a sense of entitlement that continually invites trouble and makes him believe he is above the law — does not command respect from teammates and will always struggle to win a locker room . . . .  Lacks accountability, focus and trustworthiness — is not punctual, seeks shortcuts and sets a bad example.  Immature and has had issues with authority.  Not dependable."
This analyst never met Newton yet he had all of this to say about him.  Newton was the first pick in the draft in 2011 and set a number of rookie records as a rookie quarterback for the Carolina Panthers a couple of years ago.
There are no perfect players.  You can find something to question about every player.  I'm not vouching for Smith or saying he'll be a great NFL quarterback, but he's shown much more initiative in just preparing for his Pro Day than Nawrocki gives him credit for.
Nawrocki writes – "Not a student of the game. Nonchalant field presence — does not command respect from teammates and cannot inspire. Mild practice demeanor — no urgency. Not committed or focused — marginal work ethic. Interviewed poorly at the Combine and did not show an understanding of concepts on the white board."
How did impress Ron Jaworski, who knows more about the quarterback position than Nawrocki?  How did he impress these coaches, who were drilling him about every part of the game, if he doesn't even care about the game?  To me that's very hard to believe.
There's no wrong questioning a guy but you should be fair.
Here's Nawrocki on Geno Smith – "Started the season red-hot with the help of two playmaking receivers and created a national stir generating a lot of overexcitement in the scouting community. Quickly came down to earth after Kansas State disguised coverages and brought pressure he could not handle and he finished dropping six of his final eight games. A cross between Akili Smith and Aaron Brooks, Smith is a gimmick, overhyped product of the system lacking the football savvy, work habits and focus to cement a starting job and could drain energy from a QB room. Will be overdrafted and struggle to produce against NFL defensive complexities."
Now on Matt Barkley – A cool, confident, rhythm passer who suffered as a senior behind a leaky, injured offensive line that left little time to throw. Looked much more comfortable as a junior with an elite left tackle. Is slow-footed and could be more prone to injury in the pros and take some time to adapt to live NFL bullets. Leadership traits, strength of character and football IQ will allow to operate at a high level in a play-action passing game with a clean pocket and a talented cast of receivers. Can become a very solid NFL starter and thrive with a strong supporting cast. A cross between Drew Brees and Colt McCoy.
I have one observation which I think shows Nawrocki was just out to be negative about Smith and give Barkley a break.  He writes about how West Virginia under Smith's leadership lost six of their final eight games after a fast start.
He fails to mention that USC was ranked #1 to start the college football season but was totally undressed under Barkley's leadership.  He was throwing the ball to two future NFL wide receivers in Robert Woods and Marqise Lee.  I think that USC squad was the second team EVER to begin the season ranked #1, but finish unranked.  Yet Nawrocki doesn't even mention how USC's season fell apart with Barkley at the controls.
This is the kind of analysis which you throw in the garbage.