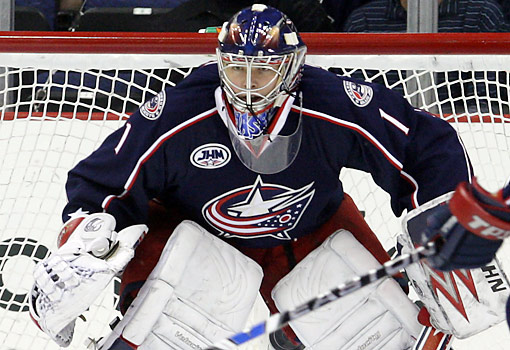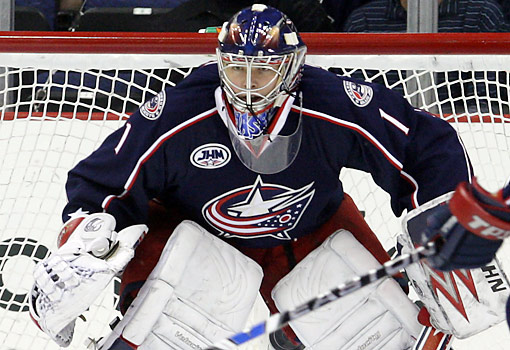 The NHL trade deadline passed at 3:00 p.m. today. The Philadelphia Flyers, expected to be sellers, turned out to be buyers when all was said and done.
First move: Picked up forward Adam Hall on waivers
My Thoughts: Hall, 32, is an NHL veteran with 591 games experience. He is the prototypical role playing fourth liner- excellent at face-offs and decent at penalty-killing, while having marginal offensive talent. Over the last three seasons, he has won an impressive 731 of 1292 face-offs, or 56.6%. It's anyone's guess if he'll be around beyond this season, but the expectation is that he will replace the minutes left by losing Max Talbot to injury last weekend.
The organization should at least have Hall train with Sean Couturier for as long as he is wearing orange and black. Couturier may be developing into an elite defensive specialist, but in spite of taking the second highest number of draws among any other Flyer, he's floundering at 42.6% success. Not putting these two individuals in touch is a missed opportunity.
Second move: Traded Michael Leighton and a 3rd round pick in 2015 to the Columbus Blue Jackets for goaltender Steve Mason
My Thoughts: Hoo boy, where to begin.
General manager Paul Holmgren told reporters, "I think he's bounced back a little better this year. Obviously Sergei has taken over the spot there. Steve's still a young goalie. Still has a lot of upside. Jeff Reese, our goalie coach, studies a lot of goalies in the league, likes Steve, thinks something's there so… moving forward, he's a guy we had an interest in."
"We see him as one of our two goalies. Not only for the rest of this year, but moving forward. We'll just leave it at that for now."
"I don't think it will be $9 million next year (between both goaltenders). I think there's a way you can work with Steve and his agent to get his salary down a little."
Steve Mason won the Calder Memorial Trophy in 2009 as the best rookie of the season. He finished the season with an impressive 33-20-7 record and a 0.916 save percentage, helping the Blue Jackets make their first foray into the postseason.
Since then, he's been a mess. His record in the last three and a half seasons (including this year) is 63-79-16 with a 0.899 save percentage and a 3.13 goals-against average.
Talent-wise, it's difficult to understand why the organization thinks that he can have a successful career when he's been more consistently bad than good at the NHL level. Suggesting that Reese "sees something in him" is questionable, considering that one season removed from his tutelage, Sergei Bobrovsky is on his way to earning a Vezina nomination.
Ian Clark, goaltending coach for the Blue Jackets, told Shawn Mitchell of the Columbus Dispatch,
"There are some areas of his game that we've worked real hard on.  One is getting bigger in traffic, getting that butterfly (stance) higher, covering a higher area. An area of his game that has been a little bit chronic for him is getting shrunken down in his position. He's playing a calmer game now, and as you get some starts back-to-back-to-back, you get into a rhythm."
Clark was able to improve Bobrovsky overnight, but could do nothing for Mason. Jeff Reese is supposed to be the difference maker? I just don't see it happening.
Let's not forget this is the same goaltender who, for three years, wore undersized goaltender equipment.
I also don't understanding the timing or the cost. Ilya Bryzgalov will continue to start every single game until the team is mathematically eliminated from playoff contention. Only until then will the back-up goaltender see ice time again. If Mason isn't going to be used now and, by all likelihood, was not going to be qualified by the Blue Jackets in the offseason, why would they trade anything other than one of their existing back-up goalies?
A third round pick two years from now isn't anything to lose sleep over, but it just seems like another pointless waste of an asset.
At the end of the day, Steve Mason gives the Flyers yet another unreliable option for back-up goaltender.
Third move: Refused to sell any existing players
My thoughts: The first news this morning was that the Flyers received multiple calls for impending free agent Ruslan Fedotenko. "Feds," on a one-year, $1.75 million deal, could have garnered a late round pick from any number of teams as a depth penalty killing forward. Instead, the organization refused to consider itself as anything but a buyer and held onto him, citing "they didn't want to add additional minutes to Claude Giroux."
Except they wouldn't have to. They have Eric Wellwood, a penalty killing fourth line prospect, languishing in the AHL. I already wrote in a previous post that it is unlikely he will be recalled by the Flyers again, simply based on their past decision making, but their refusal to even consider him an option is hurting the club's ability to restock the system.
What's the worse that could happen- the Flyers lose some games?