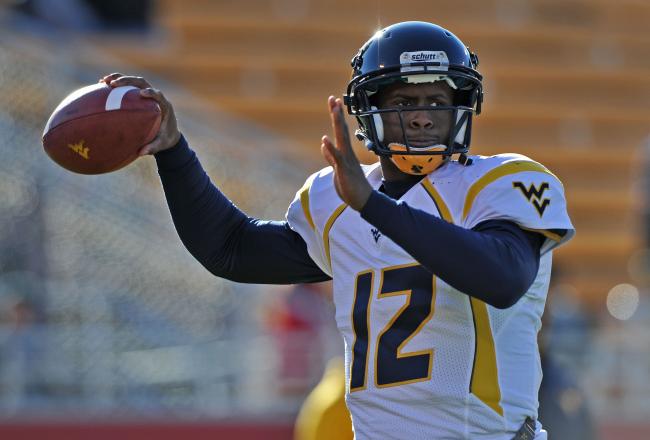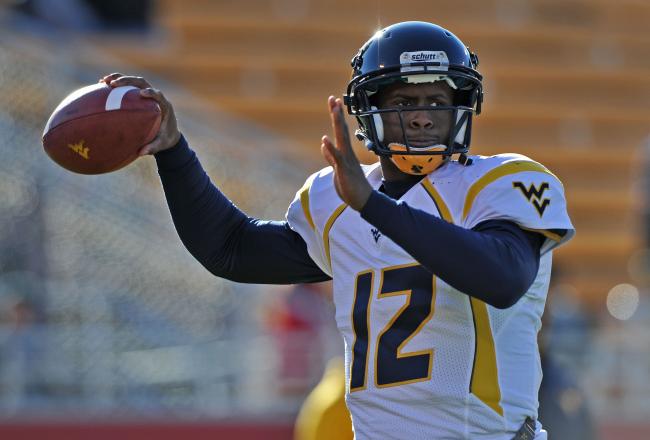 There's a major debate that's taking place right now in the NFL and it concerns Geno Smith.  Some say he's good enough to be the first pick in draft, while others say he shouldn't even be picked in the first round.  The scouts are either hot or cold on him.  There are few in the middle.
That brings us to the Eagles.  I know they went down to Morgantown, West Virginia to work him out because they were excited about some of the things they saw on tape and they were eager to get a closer look at him.  His arm, speed and play-making ability intrigues them, but that doesn't mean they will draft him at number four.
Who knows, the Eagles may have cooled on him or they may have decided that if he's there, they're going to make him their number one draft pick.  I believe there's a good chance that more and more information about their intentions may come to light before the draft.
Here's a look at a mock draft where the Eagles grab Smith.
1. Kansas City Chiefs – Luke Joeckel, OT, Texas A&M
2. Jacksonville Jaguars – Dion Jordan, DE/LB
3. Oakland Raiders – Sharrif Floyd, DT, Florida
4. Philadelphia Eagles – Geno Smith, QB, West Virginia
5. Detroit Lions – Dee Milliner, CB, Alabama
6. Cleveland Browns – Eric Fisher, OT, Central Michigan
7. Arizona Cardinals – Lane Johnson, OT, Oklahoma
8. Buffalo Bills – Matt Barkley, QB, USC
9. New York Jets – Star Lotuleilei, DT, Utah
10. Tennessee Titans – Jonathan Cooper, OG, North Carolina
11. San Diego Chargers – Chance Warmack, OG, Alabama
12. Miami Dolphins – Ezekiel Ansah, DE/LB, BYU
13.  Tampa Bay Buccaneers – Xavier Rhodes, CB, Florida State
14. Carolina Panthers – Sheldon Richardson, DT, Missouri
15. New Orleans Saints – Barkevious Mingo, OLB, LSU
16. St. Louis Rams – Tavon Austin, WR, West Virginia
17. Pittsburgh Steelers – Cordarrelle Patterson, WR, Tennessee
18. Dallas Cowboys – Kenny Vaccaro, FS, Texas
19. New York Giants – D. J. Fluker, OT, Alabama
20. Chicago Bears – Alec Ogletree, LB, Georgia
21. Cincinnati Bengals – Jonathan Cyprien, SS, Florida International
22. St. Louis Rams – Datone Jones, DE, UCLA
23. Minnesota Vikings – Slyvester Williams, DT, North Carolina
24. Indianapolis Colts – Keenan Allen, California
25.  Minnesota Vikings – Robert Woods, WR, USC
26. Green Bay Packers – Eddie Lacy, RB, Alabama
27. Houston Texans – DeAndre Hopkins, WR, Clemson
28. Denver Broncos – Bjoern Werner, DE, Florida State
29. New England Patriots – Tyler Eifert, TE, Notre Dame
30.  Atlanta Falcons – Jonathan Banks, CB, Mississippi State
31. San Francisco 49ers – Eric Reid, FS, LSU
32. Baltimore Ravens – Justin Hunter, WR, Tennessee