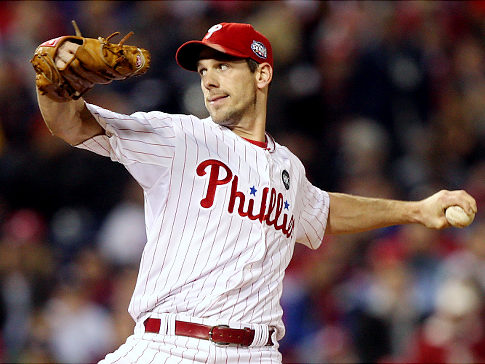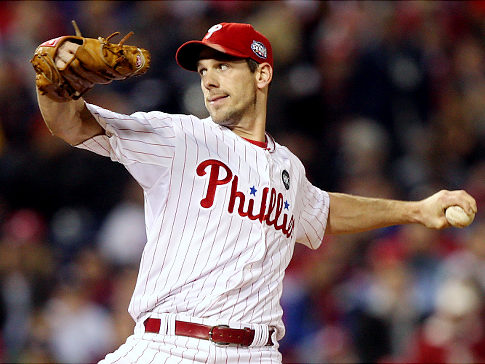 The Philadelphia Phillies snapped their two-game losing streak on Tuesday night with an 8-3 win over the Mets in Philadelphia. The team's record now stands at 3-5 on the year.
With the Phillies in desperate need of a strong pitching performance, Cliff Lee delivered again, serving as the stopper for the second time in a week. Lee was brilliant, tossing 8.2 innings and allowing three runs, one of which was unearned. The ace worked quickly, and had no difficulty taming the New York lineup. He finished the game with 106 pitches, and Charlie Manuel lifted him in the ninth inning to avoid putting unnecessary strain on his arm after allowing two runners to reach with two outs in the ninth.
Lee got strong support from his offense, who chased New York starter Dillion Gee after just three innings. They put up eight runs on 11 hits, including three home runs.
One of those homers belonged to Ryan Howard, who hit his first bomb of the year. Hopefully this will help Howard get going, and break out of his early season slump.
John Mayberry Jr. got the start in right field tonight, and had his best game of the season, going 2-4 with a double, a solo homer, and three RBI's on the night.
Michael Young also put forth a strong effort at the plate, going 3-4 with his first homer of the year.
As if his superb pitching wasn't enough of a help tonight, Lee also contributed at the plate, picking up a base hit and driving in a run.
Final Thoughts
At least one of the Phillies' top pitchers is interested in performing like an ice.
Cliff Lee is off to a great start in 2013, and he's been the ace that the Phillies badly need him to be during the first weeks of the season. Lee has not only won both of his starts, but he's been absolutely dominate in both of them. He's gone at least eight innings in both appearances, providing much needed rest for the bullpen, and he's responsible for two of the team's three wins. You can't ask for anything more than that.
The Phillies now have another opportunity to win a series, and they'll have to do it with Kyle Kendrick on the mound.