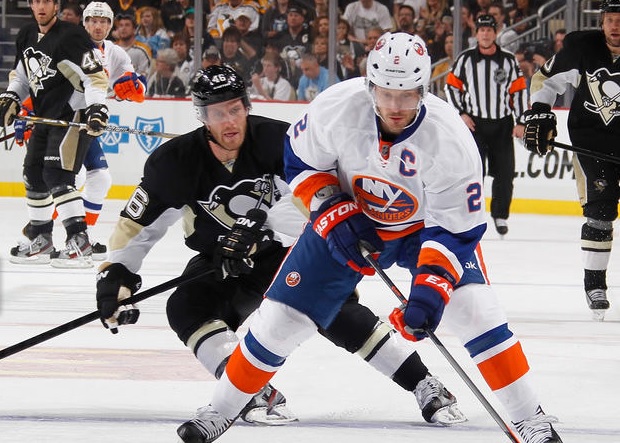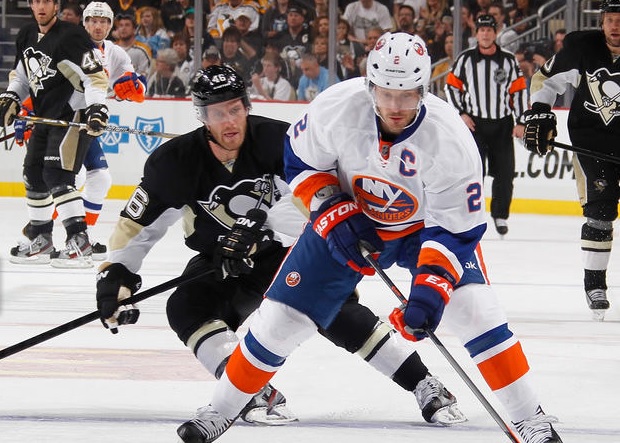 The Philadelphia Flyers announced this afternoon that they have acquired the rights to defenseman Mark Streit from the New York Islanders.
Streit, 36, will be an unrestricted free agent if he and the Flyers can not come to an agreement before July 5. In exchange for their former captain, the Islanders received a fourth round pick in the 2014 draft (to be held in Philadelphia) and restricted free agent forward Shane Harper, who was unlikely to be re-signed in the offseason.
The trade in and of itself is fair, though it's somewhat surprising that the Flyers did not insist on applying a condition to the draft pick that Streit must be signed for the Islanders to receive the pick. Applying a condition would have limited their risk to virtually nothing.
The issue at the moment is the cost to the Flyers in salary cap space for this and future seasons.
Streit reportedly turned down a three year contract extension in the range of $15 million with the Islanders because he expected to earn more as a free agent. The expectation is that his agent will be demanding a minimum three year, $16.5 million contract with any team bidding for his services.
Keep in mind, the Flyers turned down an extension last offseason to puck moving defenseman Matt Carle, 28, at that same cap hit.
If Streit were an elite, top two defenseman in the NHL, the price wouldn't be as much of a concern. At this point in his career and based on his usage over the last few years, though, Streit is more of a 4th/5th defenseman that can be used on the second powerplay unit.
Assuming Kimmo Timonen does retire after this season (and that he survives all of the 2013-14 NHL season), the Flyers will still be without a top pairing puck moving defenseman in the near future.
This move feels too much like a band-aid by itself. It doesn't really solve any of the defensive issues with the Flyers beyond giving Peter Laviolette another complementary piece to work with.
Streit used to be partners with defenseman Bruno Gervais as well. After last season, it's obvious that Gervais isn't qualified to be more than a 7th defenseman at the NHL level. Hopefully, their familiarity will not be considered when finalizing defensive pairs in October.
In reality, this is but the first step in what will likely be another Flyers "blow it up" level offseason. The goaltending and defense could all appear dramatically different a month from now. Evaluating Streit's addition to the team can't truly be completed until all moves have been made.
At the very least, don't expect an official announcement of a new contract until any compliance buyouts have been made to clear cap space. Compliance buyouts can not be issues until 48 hours after the awarding of the Stanley Cup, and must be finalized by June 30.