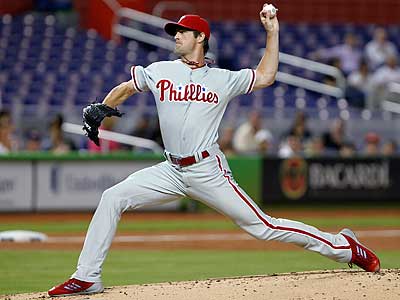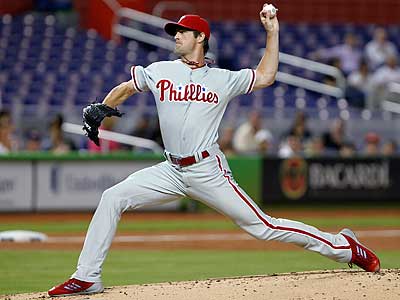 The Philadelphia Phillies won the final game of their series with Pittsburgh, taking down the Pirates 6-4 on Thursday. Their record improves to 41-45.
Cole Hamels finally tossed a gem, going seven innings and allowing two runs (one earned). Hamels scattered five hits, and struck out eight. The lefty earned just his third win of the season.
Ben Revere was put back in the lead-off spot, and responded with three hits and two RBIs.
Chase Utley went 2-5 with a double and a triple.
Delmon Young continued his hot play at the plate, going 2-4 to raise his average to .273.
Carlos Ruiz had a productive game at the bottom of the order, going 2-3, driving in two runs, and coming around to score another.
Justin De Fratus did his best to try and blow the game in the eighth inning, allowing two runs on three hits. De Fratus has really been struggling lately, and his ERA has shot up to 5.19 over his last few appearances.
Jonathan Papelbon earned his 17th save of the season.
Final Thoughts
The Phillies managed to show a little life in this series, giving the Pirates a pretty competitive series and taking two of three games.
Cole Hamels, where have you been over the last month? Charlie Manuel decided to shuffle his rotation around a bit in order to give Hamels a couple of extra days off to clear his head, and the decision appears to have paid off for now. Hamels tossed his best game since June 5th, where he allowed just one run over seven innings. That game was also the last time Hamels got a win.
This weekend begins what could be the last stand for this Phillies team. They'll begin a 10-game homestand with a three-game set with the Atlanta Braves, followed by four matches with the Washington Nationals. If they've got any hope of turning their season around and avoiding a fire-sale at the trade deadline, this has got to be the week that they wake up and rip off seven or eight wins.
Given this team's track record, I'd be surprised if they were able to get it done. Realistically, I'd expect them to go 5-5.