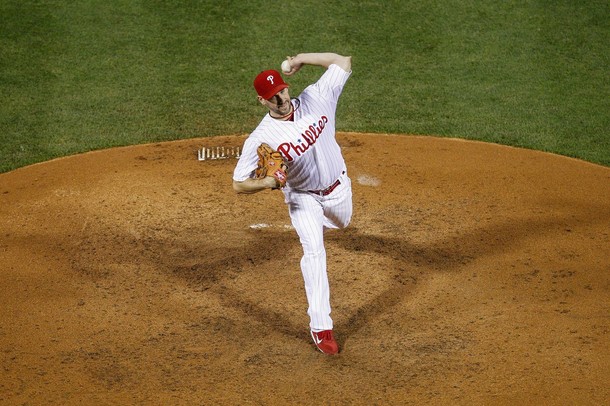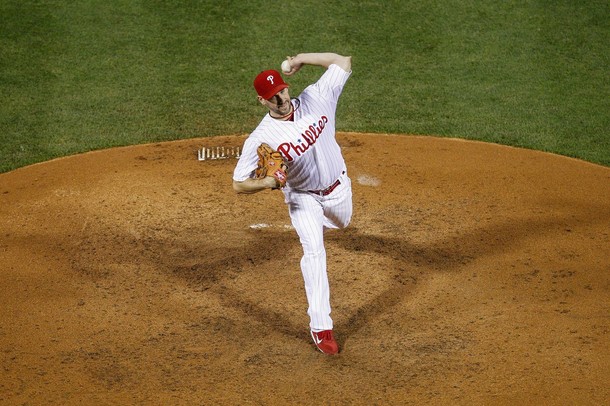 The Philadelphia Phillies had their three-game winning streak snapped on Wednesday night, falling to the Nationals 4-1.
Cliff Lee wasn't on top of his game tonight, allowing four solo home runs in the loss. Lee allowed back-to-back homers in the fifth and sixth inning. With the exception of the long balls, Lee actually didn't pitch that bad. He worked through his innings quickly, and averaged just over 10 pitches per inning.
The offense didn't have any answers for Gio Gonzalez. Anytime the Phillies got a runner or two on base, it seemed like someone was ready to step up and hit into a double-play.
Ben Revere hit into a double-play with two runners on and none out in the third inning, and Carlos Ruiz did the same in the fifth inning after Delmon Young and Darin Ruf had each drawn walks to begin the frame.
Revere also missed RBI opportunities in the fifth and seventh innings, striking out with runners at second and third with two outs and flying out with runners at first and second.
Darin Ruf got the team on the board with a solo home run in the seventh.
Recently called up Luis Garcia made his first appearance of the season in the eighth inning. Garcia managed to pitch a scoreless inning, but he did allow two baserunners.
Jimmy Rollins had an absolutely wretched night at the plate, going 0-4 with a double-play, and a pop up.
Domonic Brown also went 0-4.
Things really got ugly in the ninth inning, when the team asked Justin De Fratus and Jake Diekman to get three outs. The two allowed a run, and the bases loaded.
Final Thoughts
Disappointing, but not shocking.
Just when you think the Phillies are really turning it around, and seem like they're in a great position to really gain some serious momentum, something always seems to go wrong.
With Cliff Lee on the mound and the team on a roll, this is a game that the team was expected to win. The stage was set for the Phillies to get back to the .500 mark, set themselves up for a potential sweep. Instead, they fell flat on their faces, just like they have almost every time they've been on the verge of turning the corner this year.
It was a total team failure tonight. Cliff Lee wasn't able to do his job on the mound, and the offense had one of those nights where they just can't buy a run on credit.
The good news is that they've still got a chance to win the series. Taking three of four from the Nationals was the goal, and they can still reach that with a good performance tomorrow. A loss like tonight's just stings.