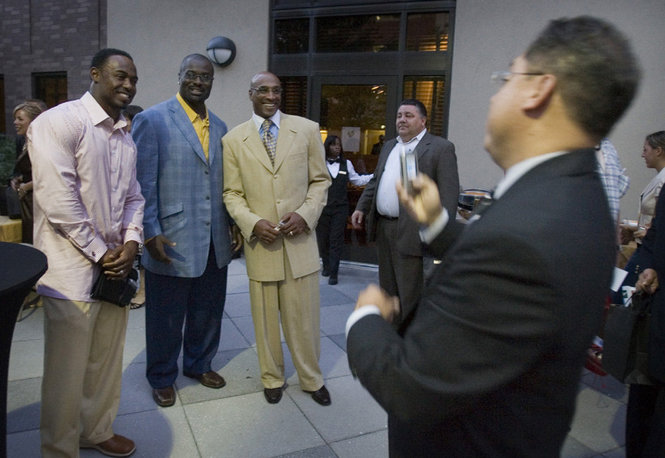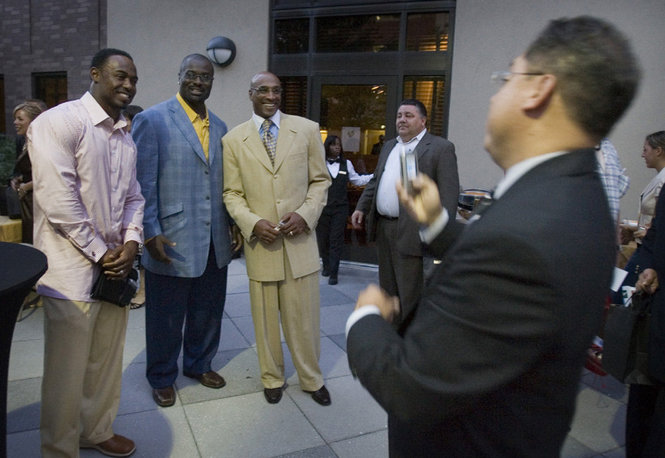 Philadelphia Eagles fans everywhere have an opinion about which Birds quarterback is going to come out on top of the signal caller competition.  Former Eagles Pro Bowl defensive players and now current ESPN NFL analysts Brian Dawkins and Hugh Douglas have their opinions as well and they squared off with those opinions and their predictions on ESPN.
Dawkins sided with the veteran and former Pro Bowler, Vick.  He pointed out that Vick's skill set, his speed and quickness, along with his tremendous arm strength fits Chip Kelly's system better than it fit Andy Reid's system.  Dawkins talked about Vick benefitting from Kelly's use of the read option.  He also explained how Vick's ability to make plays by ad-libbing would give him an advantage especially when they started playing in the preseason.
Dawk didn't act like he had his head in the sand the last two years because he did point out that Vick needed to eliminate the turnovers which have plagued him during the 2011 and 2012 season as well as for much of his career.  The former safety believes the team's reliance on their running game and a healthy offensive line will benefit Vick when the quarterback competition continues next week.
Douglas started out by first of all talking about how he usually went along with anything Dawkins said because he trusted him so much, but he then revealed that this time he totally disagreed with him.
The former defensive end focused on Vick's inability to get the ball out of his hands quickly which he felt would give Nick Foles an advantage in Kelly's fast paced offense.  He also pointed out that Vick was unable to create a distance between himself and Foles during the OTA's, which he said was evidence of his struggles with Kelly's offense.
The former Birds sackmaster talked about Foles' accuracy and ability to make quick, correct decisions.
They had a lively discussion with plenty of laughter and kidding.