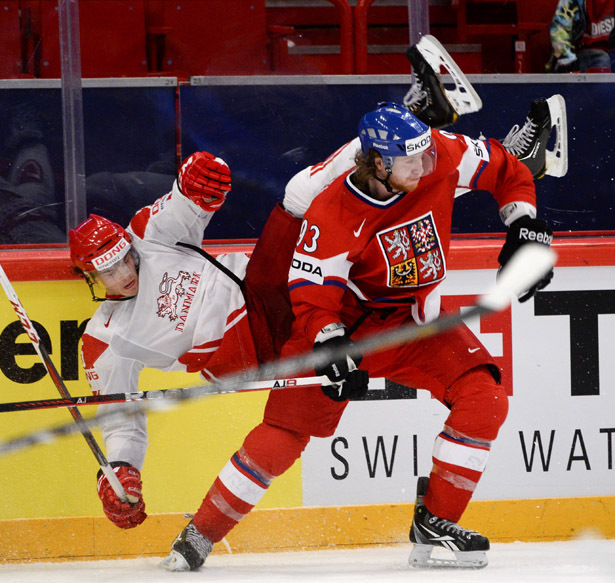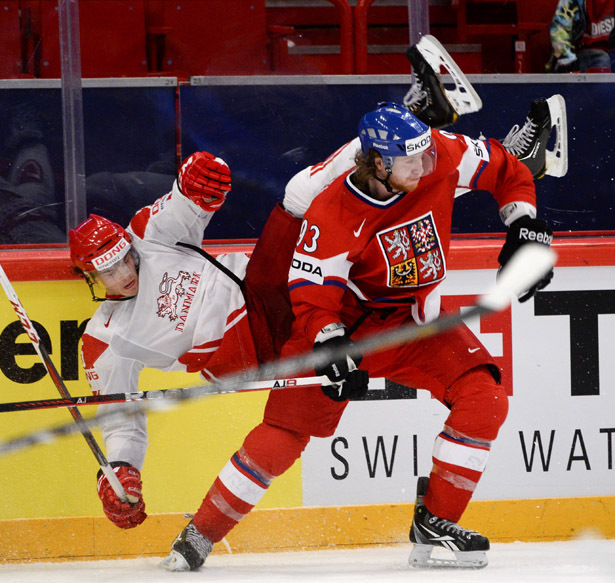 The NHL formally came to terms with the IIHF last Friday over NHL player participation in the 2014 Winter Olympics in Sochi, Russia. While there are questions over the league's commitment to the next Winter Olympics in South Korea, it would have been foolhardy for the league to think that players would pass up the opportunity to play in Russia.
The NHL schedule, which was also released simultaneously with the news of the Olympic participation, shows that the Flyers will have a 19-day break between games starting February 8.
Although several countries have already released preliminary training camp rosters for the men's hockey competition, the Canadian and American teams were not announced until today. The following is a list (with commentary) of the handful of current Philadelphia Flyers invited to camps for their respective countries.
Team USA:   There are no current Flyers on the United States' camp roster. As the Flyers' roster is currently built, Adam Hall is the only American even on the team. Former Flyer James van Riemsdyk earned an invite, as did New Jersey native Bobby Ryan (who was traded to the Ottawa Senators earlier this offseason). Based on the preliminary camp roster, the U.S. is looking more for youth than veteran experience. Three players (Seth Jones, Alex Galchenyuk, and Jacob Trouba) will still be eligible for the World Juniors Championship in December.
Team Canada:   Captain Claude Giroux is the only Flyer on the (unsurprisingly) stacked Canadian roster. Giroux is anticipated to be centering their second or third line, with Sidney Crosby taking over the top line. If Mike Richards (who was invited along with Jeff Carter) can get along with Crosby at the 2010 Olympics enough to win a gold medal, I'm sure Giroux won't care either way either.
Team Sweden:   Teammates Nicklas Grossmann and Erik Gustafsson will be competing for a roster spot on Sweden's blue line. Grossmann probably has the inside position due to his age and experience, but "Gus" surprised many with his play at the World Championships in May. If Gustafsson combines a strong camp with a breakout season in Philadelphia, he could be a dark horse candidate to be a depth defenseman for Sweden.
Team Finland:   Kimmo Timonen seemed like a longshot to make the Finnish roster at the ripe age of 38, but when you look at the list of the available defensemen, it doesn't seem so farfetched to think he may make one final international appearance. Former Flyers Lasse Kukkonen, Ossi Vaananen and Ville Leino have also been invited.
Team Russia:   The hosts of the 2014 Olympics do not have any current Flyers on the roster. Many pundits have noted the irony of Ilya Bryzgalov not earning an invite while Sergei Bobrovsky did, but that seems to be the trend these days. Bryzgalov remains unsigned today… to any league.
Team Slovakia:   Slovakia has not fielded a formal list of camp invitees, but defenseman Andrej Meszaros should be slotted in for high consideration. Assuming he isn't rehabbing, of course.
Team Czech Republic:   Jake Voracek is a shoo-in for a top six position for the Czech national team. He participated in the 2013 IIHF World Championship tournament after the Flyers' disappointing season officially ended.
Team Switzerland:   New Flyers defenseman Mark Streit is a lock for Team Switzerland, a country that has been on the rise in recent years as a top producer of hockey talent. Streit participated in the last three Olympics in Salt Lake City, Turin, and Vancouver.
This list doesn't include Marcel Noebels or Oliver Lauridsen, who could represent Germany and Denmark, respectively. Lauridsen has a strong shot of making the cut after playing over twenty minutes a game at the World Championships (if you toss out the one game he was injured in early). Both players are expected to spend substantial time with the Adirondack Phantoms anyway.
UPDATE: Philadelphia Flyers head coach Peter Laviolette has been named an assistant coach for the United States' Men's Olympic ice hockey team. He will join assistant coaches Tony Granato (of the Pittsburgh Penguins) and Todd Richards (of the Minnesota Wild) while Dan Byslma will be the head coach. Talk about "awkward"…
The Flyers organization could realistically see representation anywhere between two and seven players at the 2014 Olympics. They would likely prefer that number be zero out of risk that one of their star players is injured, but there's not much they can do about it.
Besides, would you really expect the team that just handed $66 million to Claude Giroux be able to tell him "no"?