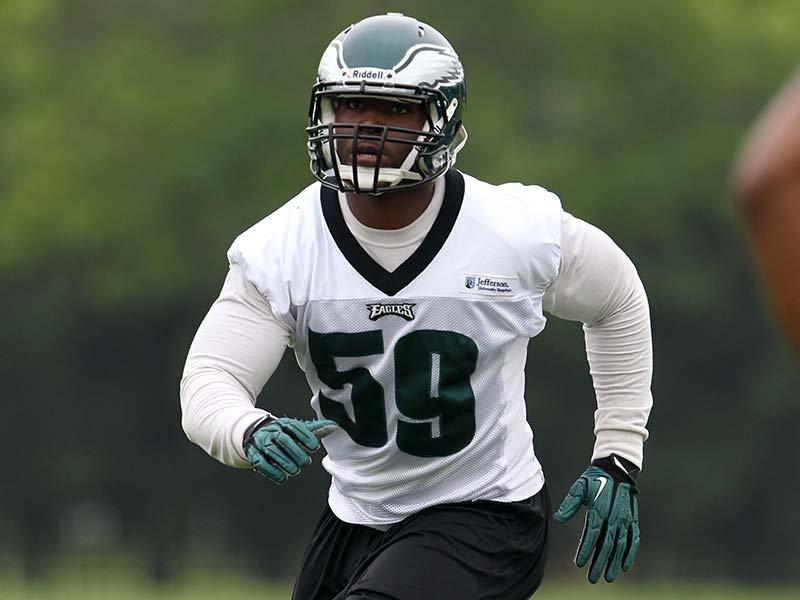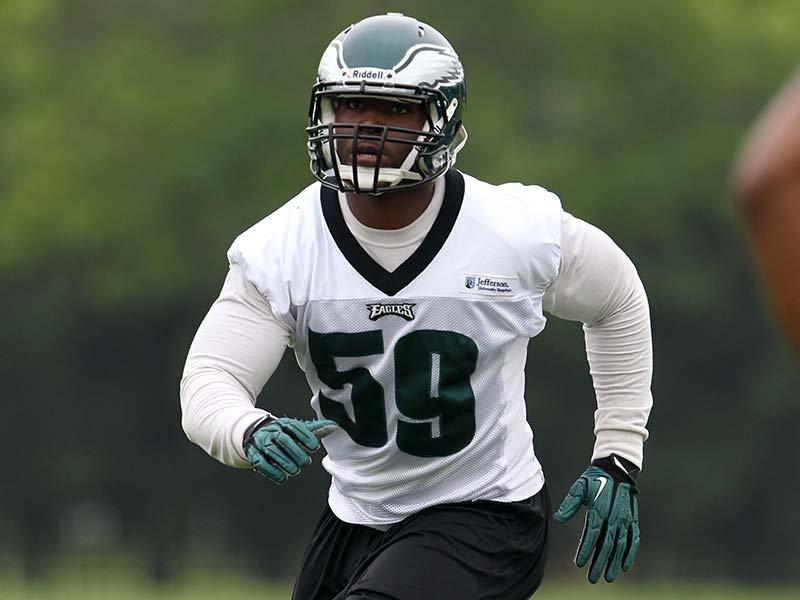 I have a quick question for all of you.  If the Philadelphia Eagles were to add no additional players to their current roster, which of the 53 men who make the final cut would be worthy of captaincy?  Last season for those who may be unaware, the Eagles elected to appoint three captains weekly.  Typically an NFL team will select their captains for an entire season, one from the offensive, defensive and special team's side of the ball.  So who gets your vote this season?   Let's examine what we are working with; and you tell me any clear cut favorites.
Offensive Candidates
McCoy is flashy with his play on the field; but immature with his antics when the pads are left for the equipment manager.  Vick, that's a big "no" if you have read any of my previous thoughts on where I stand with Vick leading our football team.  Celek plays with grit, passion and gets fired up during the game; but also celebrates too often after a catch when the Eagles are down multiple scores. Avant has tenure; but not one I can imagine rallying up the troops.   Peters is hands-down our best offensive lineman; however his early morning high speed incident has me questioning his overall make-up.
My Selection-I'll appoint Jason Kelce or Todd Herremans as my captain; with a slight nod to Herremans as the vet.
Defensive Candidates
Ryans was the captain with the Houston Texans prior to his trade to the Eagles last season.  With no true-suitors to take on this role; Ryans pretty much assumed this title whether he was officially given it or not.    Who else can this title go to?  Cole has had a nice career with the Eagles, but the role of captain is not about statistics.  Any other linebacker I'm missing?  Is there a safety, cornerback or defensive lineman that isn't an off-season acquirement?   Are the rest too young and unproven to take on this role?
My Selection- Either of the two ex-Houston Texans in Ryans or Barwin.  Since Ryans was here last year, and the defense should have more togetherness and accountability,  I think the comfort level is there for Ryans in his second season in Philadelphia.  Having his one-time playing partner Barwin should help the cause as well.
Special Teams Candidates- Two guys who should make this team only because of their special teams play. They should stay far, far away from joining the already questionable secondary.  Colt Anderson or Kurt Coleman gets my vote.  Neither player was blessed with gifts to succeed at the NFL level, but you know they will give you everything they have.  I see Anderson getting one of the last few bubble spots on this roster over Coleman who will be replaced by 2013 fifth rounder Earl Wolff.
My Selection- Colt Anderson
My 2013 Captains- Heremanns, Ryans, Anderson