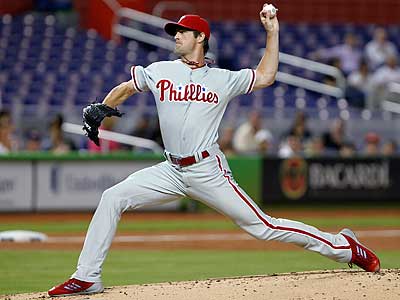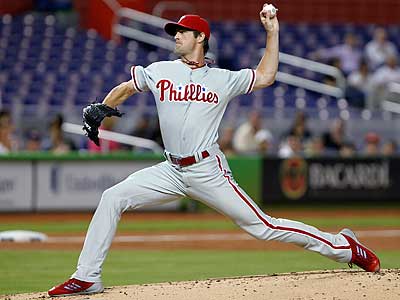 The Philadelphia Phillies lost their sixth straight game on Friday night, falling to the Tigers 2-1. Their record drops to 49-54.
Cole Hamels gave the team a pretty solid outing, going seven innings and allowing just two runs. Hamels ran into trouble in the fifth inning, where he allowed both of his runs on a total of five baserunners.
The Philllies offense had no life once again, managing just one run on four hits.
Michael Young was put back in the lead-off spot, and went 1-3, driving in the team's only run.
Kevin Frandsen got the start at first base, and went 0-4.
Jimmy Rollins, Chase Utley, and Delmon Young were completely ineffective in the middle of the order, going a combined 1-12.
Darin Ruf got the start in left field, and went 1-4.
Laynce Nix went 0-4, dropping his average to .183
Luis Garcia pitched a scoreless eighth inning. Garcia hasn't allowed a run in 7.2 innings since being recalled from the minors.
Final Thoughts

This is a team that is officially dead in the water.
However, there is a bit of positive news to discuss concerning the Phillies.
Last night, the team announced that they had agreed to terms with pitcher Miguel Alfredo Gonzalez, a highly-rated Cuban starter. Gonzalez is 6-2, and throws a fastball that tops out at 96 mph. The team will send him the minor leagues, but they do expect him to join the rotation sometime in August.
Hopefully Gonzalez will give Phillies fans something worth watch in the final months of the season.