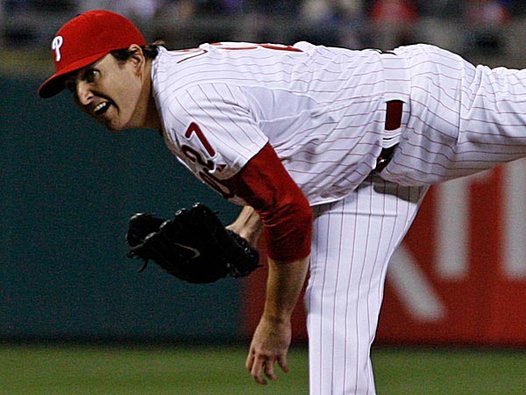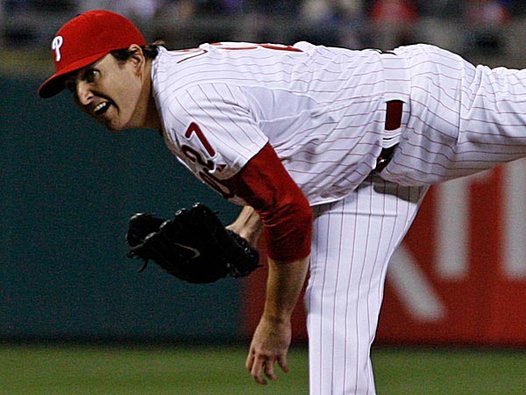 The Philadelphia Phillies snapped their eight-game losing streak on Tuesday night, taking down the San Francisco Giants 7-3. Their record improves to 50-56.
Solid start from John Lannan, who went seven innings and allowed three runs. Lannan scattered seven hits and allowed two walks. He gave up a run in the first inning, but settled down afterwords. Lannan also drew a walk and scored a run.
The Phillies came back to score two runs in the bottom of the first. Delmon Young singled home a run, and John Mayberry drew a walk with the bases loaded.
The team got two more runs in the fourth inning thanks to a two-run homer from Carlos Ruiz, the first home run of the season for the 2012 All-Star.
If this was Michael Young's last game as a Phillie, he made it a good one. Young went 2-4 with a walk and a two-run homer in the sixth inning.
Darin Ruf had a tough game, going 0-4 with three strikeouts.
John Mayberry went 2-3 with an RBI double.
Cody Asche was called up from the minor leagues before the game, and made an appearance as a pinch-hitter, popping up in the bottom of the seventh.
Antonio Bastardo and Jake Diekman each pitched a scoreless inning to finish the game.
Final Thoughts

With the trade deadline rapidly approaching at 4 p.m. this afternoon, prospects are looking increasingly grim for the Phillies to make a deal of any kind.
The Phillies are asking for the moon for Cliff Lee (as well they should), and the team that was said to be the front-runner for his services, the Boston Red Sox, made a deal last night to acquire Jake Peavy.
Ruben Amaro doesn't appear the least bit interested in dealing Chase Utley for some reason, preferring instead to recommit to Utley's brittle knees.
Michael Young will reportedly only accept a trade to the Texas Rangers, which just about kills the team's chances of moving him.
The Tigers acquired Jose Veras, taking them out of the running for closer Jonathan Papelbon.
There hasn't been any talk of the Phillies dealing Delmon Young, and it seems that he's much more likely to be dealt before the waiver deadline in August.