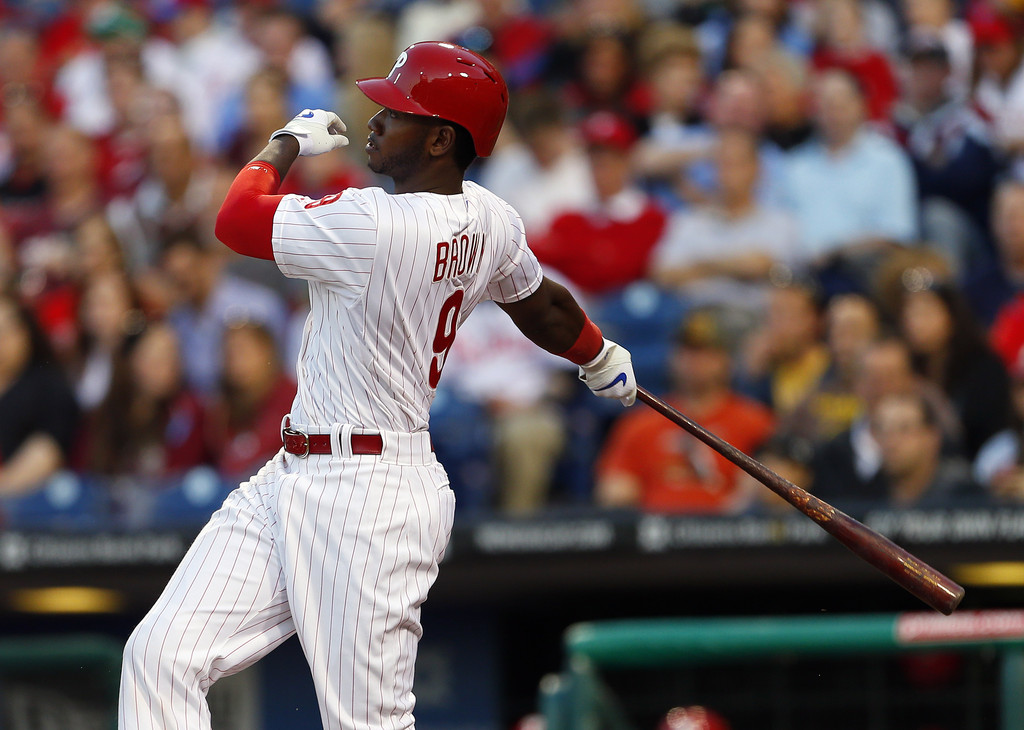 The Philadelphia Phillies snapped their losing streak on Tuesday night, taking down the Chicago Cubs 9-8. Their record improves 51-61.
Kyle Kendrick got the win on the mound, but he didn't pitch very well. Kendrick allowed five runs over six innings.
Kendrick gave up four runs in the second inning and one in the third. He gave up six hits and two home runs.
Domonic Brown returned to the lineup after missing 11 games with a concussion, and the offense really clicked for the first time since Brown went down, scoring eight runs on 12 hits.
Brown went 1-4, with two RBI groundouts.
Darin Ruf went 2-4 with a solo home run and an RBI double. Ruf is now batting .309 on the year.
Chase Utley went 3-4 and drove in two runs. Utley hit his fifth triple of the season.
Michael Young hit out of the lead-off spot and went 2-3 with two doubles, an RBI, and a walk.
Cody Asche finally enjoyed a little success at the plate, going 2-3 with his first double.
Carlos Ruiz hit his second homer of the year.
Jake Diekman pitched 1.1 scoreless innings.
Justin De Fratus got the final two outs of the eighth.
Jonathan Papelbon finished the game in the ninth inning, allowing a two-run single to Nate Schierholtz. The closer then gave up another run on a fielding error by Brown.
Final Thoughts

A win is a rare thing these days in Philadelphia baseball.
It looks like Kyle Kendrick has finally become Kyle Kendrick again. Kendrick has given up four or more runs in six of his last 10 starts, and his ERA has risen into the 4.00's. He's not making good pitches like he was early in the season, and he's just getting waxed right now.
Tonight's win doesn't mean anything, but it was at least fun to watch. Its nice to see guys like Domonic Brown, Darin Ruf, and Cody Asche perform well at the plate and provide the backbone for a win. These are three guys that the team will need to perform well for them to be competitive next season, and a performance like tonight is the type of game you want to see out of this team from now until the end of the season.
By the way, the Phillies designated Laynce Nix for assignment today to make room for Domonic Brown. If the performances of Brown, Ruf, and Asche weren't enough to make you smile, rejoice at the fact that you'll never have to see Nix take another at-bat as a Phillie.