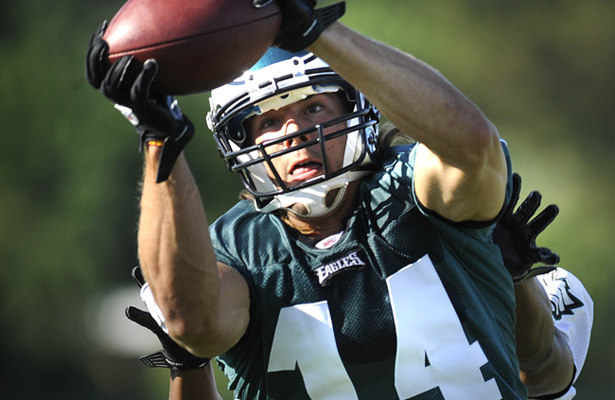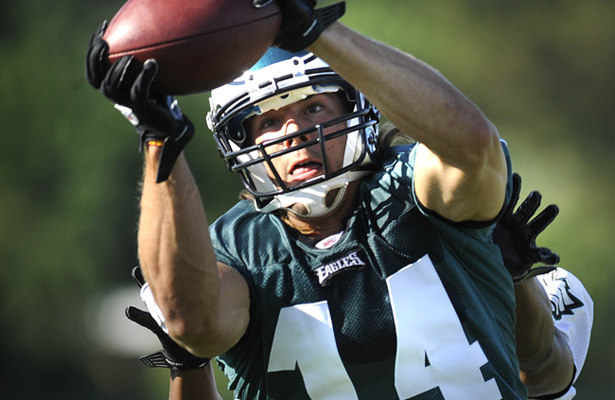 Does Riley Cooper suit up week one for the Philadelphia Eagles?  What's it going to take?  Will it be the interviews that Cooper gives until the 53 man roster is finalized?  How about the consensus of the locker room and coaching staff?  Shouldn't all of those factors be second to the one area that counts most?  What does the stat line need to read after the preseason is over for Cooper to make the team?
Pre-Maclin season ending injury; Cooper was on the bubble as the fifth receiver.  Jackson, Maclin, Avant and even Johnson were all ahead of him on the depth chart.  Many like me thought the acquisition plus the re-signing of Benn meant the end of the road for the former Florida Gator.  When Maclin went down, somehow it became Cooper's job to loose, as the competition for a replacement "in-house" was slim pickings.  Post viral video and the controversy that has headlined our Philadelphia Eagles over the past week, Cooper has re-joined the team.  The "help" that was provided to him by the Eagles is pointless to use as a measurable means to decide if he has "learned" anything from all of this.  Going forward it's about if he has the skill-set to make this team.
With Celek, Ertz, Casey and Harbor; do we really need his "size" anymore?  Cooper has mediocre hands and lousy speed for his position.  I don't see how he best "suits" the void left by Maclin.  Benn has yet to prove anything over a consistent period in the NFL; but has the size and "potential" to fill the void.  Sheppard has looked great at practice, but he is an unproven, non-drafted rookie.  We all remember Na Brown?  With Maclin gone, you can't replace the offensive plan you were putting together for his skill-set; that player is not on this roster.  What is on the roster is very nice depth at both the running back and tight-end positions.  You have two smaller but very fast receivers in Jackson and Johnson.  You have an offensive genius per many high ranking opinions at the head coaching position.  What is Riley Cooper going to add to make this team better?
At the end of the day, when we are able to focus on football "first" and not the racial commentary spoken at the concert, should Cooper make this team?  Will 9 receptions for 118 yards and a touchdown over the course of the preseason get it done?  If he drops a ball or misses a blocking assignment, is he immediately declared finished here in Philadelphia?  I'm rooting for a receiver to step up; and allow the coaching staff to request Cooper to turn in his playbook.