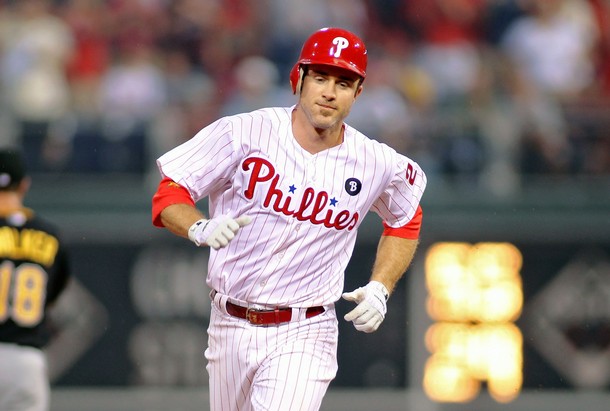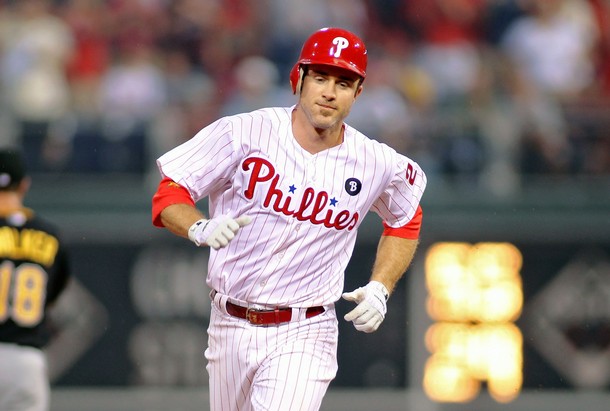 The Philadelphia Phillies lost the second game of their series with Chicago, falling to the Cubs 5-2 on Wednesday night. their record drops to 51-62.
Cole Hamels had another pretty good start, going seven innings and allowing two runs. Hamels gave up six hits with no walks and struck out three.
Hamels finished the night with just 83 pitches. He could have gone even deeper into the game, but the team was forced to pinch-hit for him in the seventh inning when they were down by a run.
Kevin Frandsen started at second base and went 2-4.
Chase Utley entered the game as a pinch-hitter in the seventh inning, and tied the the game with an RBI single.
Domonic Brown hit his 25th homer of the year, a solo shot in the second inning.
Darin Ruf played first base and went 0-4 with two strikeouts.
Delmon Young got the start in right, and went 1-4.
John Mayberry hit his 19th double of the year and came around to score in the seventh.
Luis Garcia pitched a scoreless eighth inning, but fell apart in the ninth, allowing two runs.
Justin De Fratus came in to relieve Garcia, but gave up a run of his own before getting out of the inning.
Final Thoughts

I have a couple of serious grievances with tonight's game. Why in the world was Cody Asche not in the starting lineup? Why was Darin Ruf not in the outfield? Why was Delmon Young in?
Asche just had his best offensive game last night, picking up a two-hit game. The point of the remainder of the season isn't to win games, its to develop the young talent to try and help the team become competitive again next year.
Someone please explain to me why we're still giving Delmon Young starts in right field at this point in the year. Honestly, its not as though Young's presence offends me in the same way that Laynce Nix did, but Delmon Young has no future with this team.
Young should be on the bench, Darin Ruf should be getting starts everyday in the outfield, and Asche should be playing every night at third. If Ruf is going to make an impact on the team next year, its going to be as an outfielder. Ryan Howard is going to return and occupy first base, so Ruf needs all the work he can get out there.
Anything short of Ruf in the outfield and Asche at third every night is a wasted game at this point.
In other news, before the game, the Phillies announced that they have agreed to terms on a two-year contract extension with Chase Utley worth about $27 million.
The move comes as no surprise; the general consensus after the Phillies didn't move Utley at the deadline was that they were going to re-sign him. I've said all along that I believe the Phillies should have traded him and then attempted to re-sign him over the winter, and I still stand by that belief.  The good news is that at least the Phillies didn't commit to Utley for three years or more. Anything more than two years would have been complete and utter insanity, given the degenerative state of the second baseman's knees.
Utley has proven this year that he can still play, but his knees are a ticking time bomb that could go off at any moment. Year to year, we enter Spring Training with no idea where he stands health wise, and this team is going to be living on a prayer that he'll be able to repeat even the modest numbers that he's put together in 2013.
However, on a positive note, at least with Chase we know that he'll work his hardest to fight through whatever issues his body might have. This isn't Andrew Bynum we're dealing with here, this is a guy with heart that cares about his team.