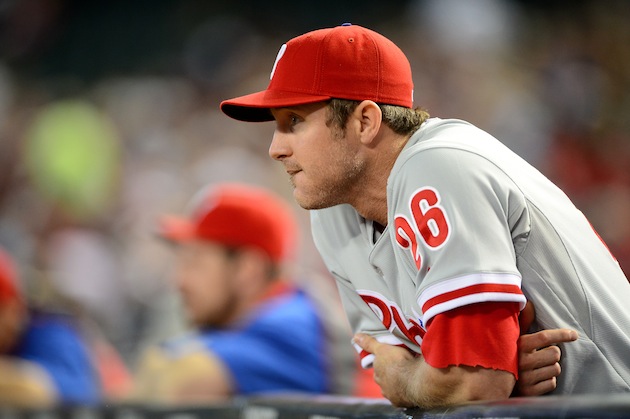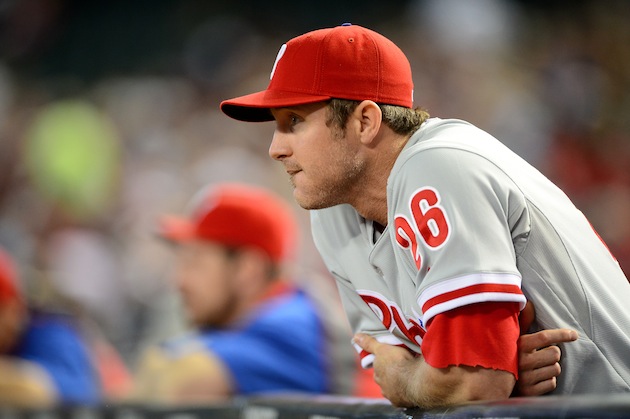 The Philadelphia Phillies lost the second game of their series with the Braves, falling 3-1 on Tuesday night. Their record drops to 53-66.
Ethan Martin got the start, and allowed three runs over five innings. Martin gave up six hits and two walks, striking out six.
Martin gave up his first run in the second inning, allowing a double to Atlanta pitcher Kris Medlen. The rookie then gave up a two-run homer to Chris Johnson in the third.
The Phillies' offense managed just six hits on the night, and Chase Utley had half of them, going 3-4 and scoring a run.
Domonic Brown knocked in the team's only run with an RBI single in the sixth. Brown was also thrown out on the same play trying to extend his single into a double.
Cody Asche had a rough night at the plate, going 0-4 and leaving four runners on base. Asche had a bases-loaded opportunity in the first inning, but couldn't come through.
Casper Wells got the start in centerfield and went 0-3 with a strikeout.
Luis Garcia pitched 1.1 scoreless innings.
Jake Diekman got the final two outs of the seventh without allowing a run.
Justin De Fratus pitched a clean eighth, striking out two.
Final Thoughts
Ethan Martin has been up and down since coming to the major leagues.
He's shown some good qualities. He throws a fastball in the mid 90's. He's struck out 16 in his three starts.
But he's also walked eight batters, and he hasn't been able to pitch deeper than five innings.
The good news is that he isn't getting pounded, and he looks like he has a chance to develop into a decent fourth or fifth starter.