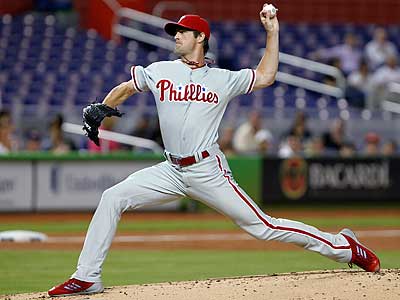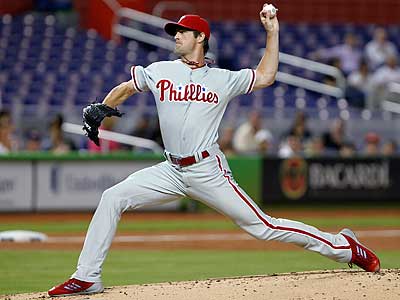 The Philadelphia Phillies snapped their three-game losing streak on Monday night, taking down the Braves 5-1. Their record improves to 53-65.
Cole Hamels fired his first complete game of the season, allowing just one run on six hits and striking out nine. Hamels improves to 5-13 on the year.
Hamels didn't allow a run until the ninth inning, when he gave up an RBI double to Chris Johnson.
Hamels was once again a factor at the plate, hitting his first triple of the season in the third inning. Jimmy Rollins then drove in Hamels with an RBI single to give the team an early lead.
Cody Asche gave the team a four-run lead in the sixth when he smacked a three-run homer. Asche finished the game 2-4.
The team tacked on another run in the top of the ninth with an RBI single from Carlos Ruiz.
Chase Utley went 2-4 and scored a run.
Final Thoughts

Monday's win marked Charlie Manuel's 1,000th victory as the Phillies' manager.
This has certainly been a season to forget for Manuel. Its more than likely going to be his last one in Philadelphia, but an accomplishment like that should not go unnoticed.
Manuel has accomplished a great deal since coming to Philadelphia after the 2004 season. He's produced 1,000 regular season victories, five division titles, two World Series appearances, and one championship. That's a heck of a resume, and even though he can make some baffling decisions during games, Charlie's done a remarkable amount of good for this organization.