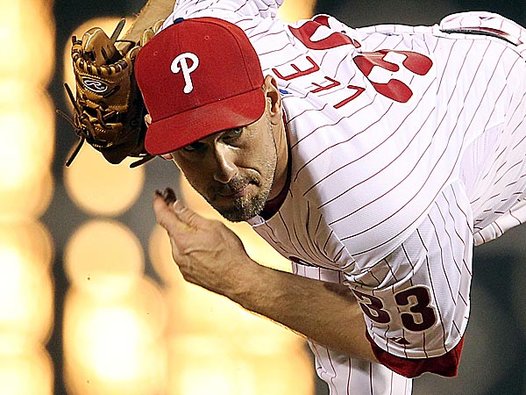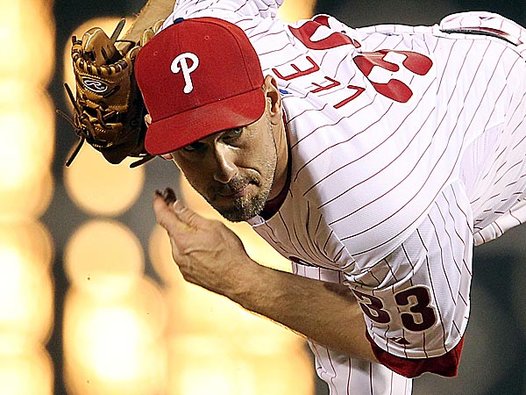 The Philadelphia Phillies lost their third straight game on Friday night, falling to the Dodgers 4-0. Their record drops to 53-68.
Cliff Lee pitched pretty well tonight. The veteran went eight innings, allowing three runs on five hits.
It was the first time that Lee has pitched more than six innings since July 10.
Lee's only major blemish was allowing a two-run homer to Hanley Ramirez in the fourth.
The offense was completely lifeless tonight, managing just three hits.
Michael Young, Darin Ruf, and Cody Asche were the only batters that earned base hits.
Chase Utley went 0-3 with two strikeouts.
John Mayberry got the start in centerfield, and went 0-4 leaving four runners on.
Justin De Fratus got two outs and allowed a run in the ninth.
Caesar Jimenez recorded the final out after relieving De Fratus.
Final Thoughts
If the organization thought that firing Charlie Manuel would inspire stronger play from this group, they've got another thing coming.
The Phillies were completely lifeless and disinterested in baseball tonight. The greatest manager in the history of the game wouldn't have been able to inspire this team to go out and perform well tonight.
This team has had all of the life, energy, and fight sucked out of them. They're just going through the motions right now, and playing out the string.