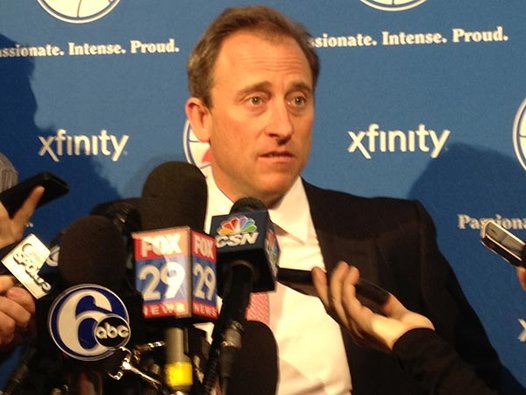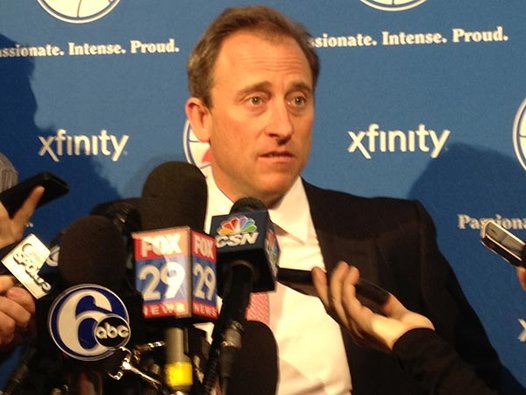 The dust has finally settled. That dust would be Joshua Harris buying our "Good-Old Friends" the New Jersey Devils.  When I first heard the news about Harris' new adventure, I thought to myself, "Really? The Devils!?" "Out of all the hockey teams that are struggling financially, you buy the Devils?" Do you even understand Philadelphia?" Oh, I wasn't done yet. "Great, another owner (Snider) who doesn't give a DAMN about the Sixers, Lovely…"  I said all this to my four-year old. Her reply, "Can I watch
 Lala Loopsy
?
FACE-PALM…
Of course after me overreacting, I realized that Harris is a business man and this makes perfect sense to him.  I mean, what is it two-hours to Newark, NJ from Philly (really have no clue)? The Devils lost somewhere in the ball park $25 million last season. This is what Harris and his company (Apollo Global Management) do; they buy struggling businesses and turn them around.  That is why Harris has a net worth of $2.1 billion dollars, as of March 2013 according to Forbes. The guy is a smart business man.
What effect does all this have on the Sixers themselves? Likely, not much. The Sixers have a 20-year lease agreement with Wells Fargo Center, according to reports.  I was a little bit worried about this one for real, until I looked up that info. I worked down at Wells Fargo part-time and believe me, the Sixers are treated like renters.  Its Ed Snider's house and the Flyers are priority NUMBER ONE.
When I would work through double-header down their, the workers would take there good old-time during the change over. Obviously, the Flyers played first. This one-time, the Sixers where supposed to start at 7:30 and the doors where supposed to be open by 6:30.  They were still putting the floor down at 7:05.  I am not taking a shot at the workers, but trust me when I say this, that would never happen if that second game was the Flyers. I am over it now though.  The Sixers are not going anywhere for awhile at least, though some might like them to go.
The only thing that might be affected by this whole thing is the Sixers new CEO Scott O'Neil position.  I actually heard Rich Hofmann of the Daily News, talk about this on 94.1 WIP the other day and it made sense. O'Neil, who became CEO of the 76ers earlier this year, will also be CEO of the Devils organization overseeing Devils business operations and Devils Arena Entertainment. He will be working closely with Lou Lamoriello, the Devils' president/general manager. O'Neil's number one priority will likely be the Devils. Why? Well, they will be the money maker this year for Harris. We sure as hell know that the Sixers are not making any money this year.
O'Neil was asked by one of the WIP staff members if he thinks that this move will effect the Sixers. O'Neil:"I would say judge us by our body of work," O'Neil said. "And if you've been happy with what we did on draft night, what Sam [Hinkie] accomplished. If you've been happy with the decision to get Brett Brown in here as coach. I think those are indications as to the kind of commitment and plan that we have in place. We asked to be judged to by our body of work, and our commitment to make the Sixers a very competitive team with sustained excellence for many years. And if we do that, they should be very happy." via CBSAfter all these years being a Sixers fan, I have learned that patience really is a virtue. Only, time will tell.