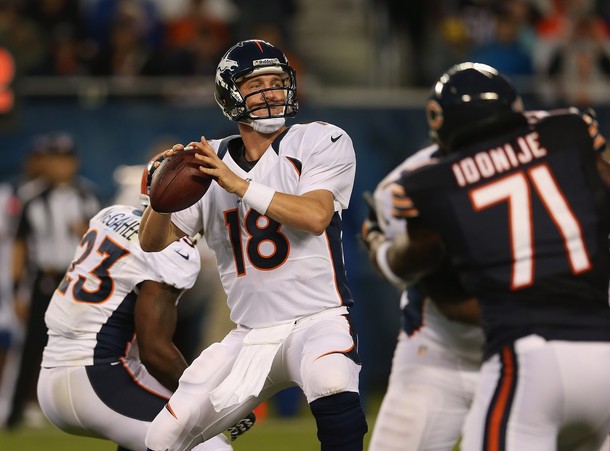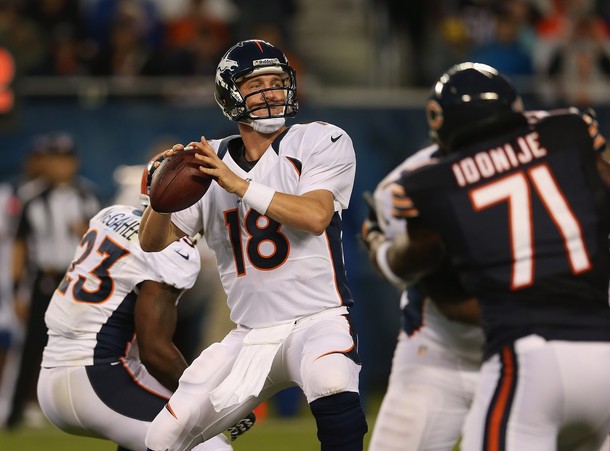 Fantasy Roster Management for Week 1
You have spent hours ranking players, completing mock drafts and grinding out your online and live draft.  Your roster is finalized.   Maybe you completed a post-draft trade or a minor upgrade through the waiver wire.  You have your line-up set for week 1, and tomorrow will be the first opportunity to accrue points for a fantasy player, if you own guys from the Ravens or Broncos.
As you look at your starting roster, gage at the projected points, week 1 player rankings of your favorite website, do yourself a favor and put in the guys you drafted first.  Ignore your bench players and "poor" matchups.   The first few weeks of the NFL season are all over the place.  If you drafted guys on the Raiders, Jaguars, Jets; be brave and start them even with how awful they looked in the pre-season.  You don't draft a running back in round five like McFadden and bench him because the Raiders look awful; they were going to be awful this season, you knew this, but you drafted him anyway as your second running back or flex option.  Names of players and names of teams will be a common theme throughout the fantasy football season.  Investing unnecessary time and energy will only hinder other crucial decisions with the rest of your roster.
Thursday Fantasy Outlook
Denver
Peyton will pick apart the Ravens secondary, and starting any of the three passing threats in Thomas, Welker and Decker in addition to Peyton is a very wise move.  The Broncos are going to deploy a drive by drive "3-headed" running back attack, at least to start the season.  Although Ball has the most upside, and Hillman is a flex option in PPR formats, I'm not going to suggest starting any of their running backs week 1.
Baltimore
Flacco has never been great on the road, and very "up and down" as a FF starting quarter.  He will need to throw as the Ravens will be down early in the game.  Torry Smith is over-rated as a legit #1 receiving threat.  With Boldin in San Francisco and Pitta out for the season, Jacoby Jones and Brandon Stokley are next on the receiving depth chart.  Undrafted rookie Marlon Brown looked impressive in limited playing time throughout the pre-season.   At 6'5" and great speed, he very could emerge as a go-to option if he is able to duplicate his success in the games that actually count.  Ray Rice is going to see crowded seven and eight man boxes, and even without Von Miller in the line-up due to a six game suspension and Dumervil now with the Ravens, the Broncos have a very good run defense.  Rice will still compile 125 total yards with his ability to catch out of the backfield.  Smith is a 3rd wr option this week at best, Rice is a must-start, and no other player warrants a starting roster spot in your week 1 fantasy football line-up.