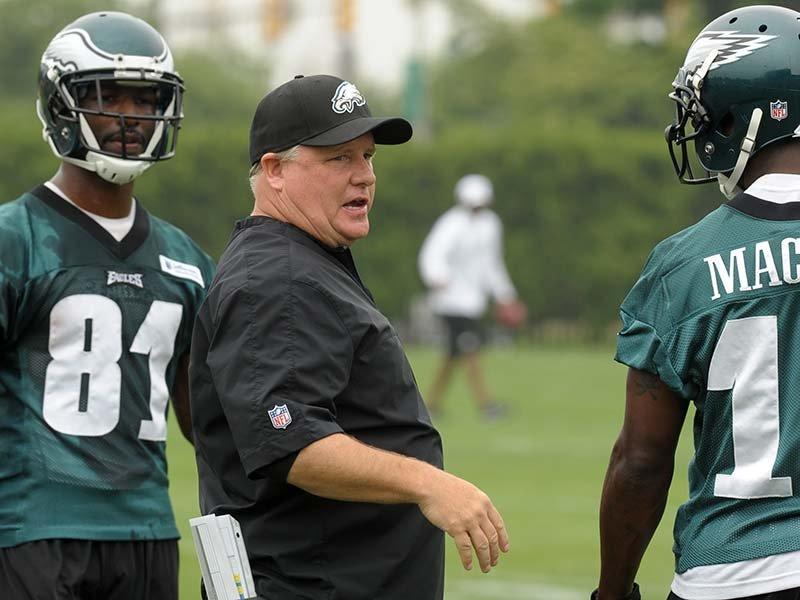 JASON KELCE ON CHIP KELLY'S OFFENSE [media id=323 width=480 height=360] Once Chip Kelly was named head coach of the Eagles in January, the celebration began as we all believed we had won the lottery pick in this year's tumultuous coaching carousel. We got one of the hottest college coaching prospects since Steve Spurrier and Nick Saban and after a demoralizing 4-12 season, this small victory could be considered a consolation prize.
As we all know, the transition to the NFL has its ups and downs. Jimmy Johnson began a dynasty in Dallas in the early 90's which he was forced to hand over to coach Barry Switzer, whom Johnson had hired out of college as an assistant. Switzer followed Johnson's success with his own championship in Super Bowl XXX.
As much as it pains us as Eagles fans to reflect on the Cowboy glory days, we hope Chip Kelly's follows the blueprint of these former Cowboy coaches who successfully transitioned their years of college experience into Super Bowl victories.
However, the reality check is that Nick Saban most recently and Steve Spurrier before him had the same hype as Chip Kelly.
Steve Spurrier's hype couldn't even be measured there was so much of it. His dynamic offenses at Florida kept opposing defensive coordinators up all night prior to game day. The NFL had taken notice, and Redskins owner Dan Snyder pounced. His success was rewarded with a 5 year, 25 million dollar contract. It was a lucrative contract that was unprecedented for NFL coaches during this era of football.
Unfortunately Spurrier's collegiate success did not pan out in the pros. His first campaign ended with a 7-9 record and was followed up by an even worse 5-11 in his second year. Steve Spurrier resigned after 2 years. I reiterate that he resigned, basically he quit. It appeared his heart was never in the NFL, and he returned to college football the following football season.
Success and Nick Saban were two peas in a pod, and winning appeared to follow him to the NFL, accruing a 9-7 record in his first year. The second year however, was a major disappointment going 6-10. That January, Saban accepted the head coaching position at Alabama. It appeared his heart was never in the NFL.
Will Chip Kelly's heart be for the NFL? If he starts losing will he give up and go back to college like the fore mentioned? He can no longer recruit the guys he wants. He can certainly try his best as illustrated by this offseason.
In February, Dennis Dixon was the first Duck to reunite with his former ball coach. Weeks later, Patrick Chung was added to the depleted Eagles secondary, adding yet another former Duck. And the most recent addition was this past August, when Chip Kelly sought out and got one of his most prolific pass catchers in Jeff Maehl via trade.
Is this Chip Kelly's style? Can he recruit more Ducks to this team like all pro safety Jairus Byrd, who reportedly wants a trade?
Will we have tough seasons ahead of us and watch Coach Kelly return to his glory days amongst the collegiate ranks?
Will the hype pan out for the fans of Philadelphia?
And most importantly, the city of Philadelphia is one of fourteen teams without a Lombardi Trophy, so we ask; can Chip Kelly take us off this list?
I Believe the hype!!!