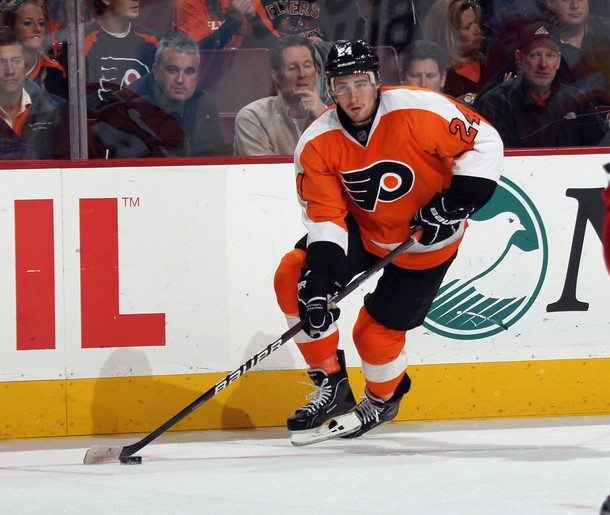 The Philadelphia Flyers announced Friday evening that soon-to-be unrestricted free agent forward Matt Read has been signed to a four-year contract extension.
The contract is reportedly worth $14.5 million, or a $3.625 million cap hit.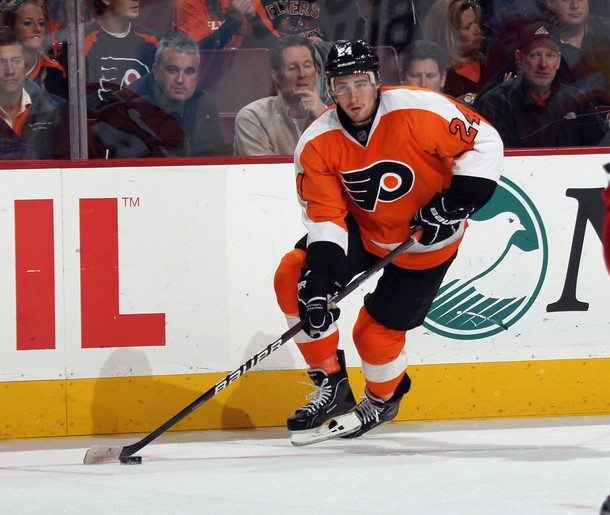 There were "rumblings" from Flyers' inside reporter Anthony San Filippo that Read's agent and general manager Paul Holmgren had begun talking about an extension at the beginning of training camp, but "contract talk" is so commonplace that it was difficult to tell how much of this was legitimate and how much was lip service.
Read almost assuredly left money on the table by signing this contract now instead of waiting for the 2015 free agency. The most commonly used description for Read is "versatile," and rightfully so- he can basically play every position and every on-ice situation.
Second line winger hurt? Move Read to wing.
Third line center hurt? Move Read to center.
He has also shown that he can be a solid contributor on the scoreboard, potting 24 goals and 47 points in his rookie season while on pace for 21 goals and 46 points in the shortened lockout season.
The only forward left to be re-signed in the 2015 offseason is Brayden Schenn, who will still be a restricted free agent. Once again, the Flyers have wrapped up all of their financial loose ends months (even seasons) before they would become a risky issue.
Read wrote on twitter on Friday, "Proud to say I can wear the orange and black for another 4 years. What a great organization with the best fans in the league."