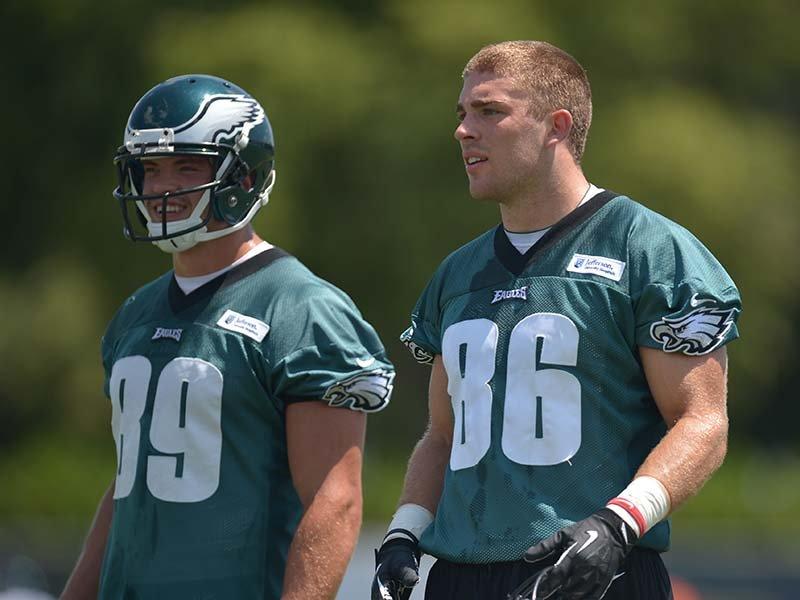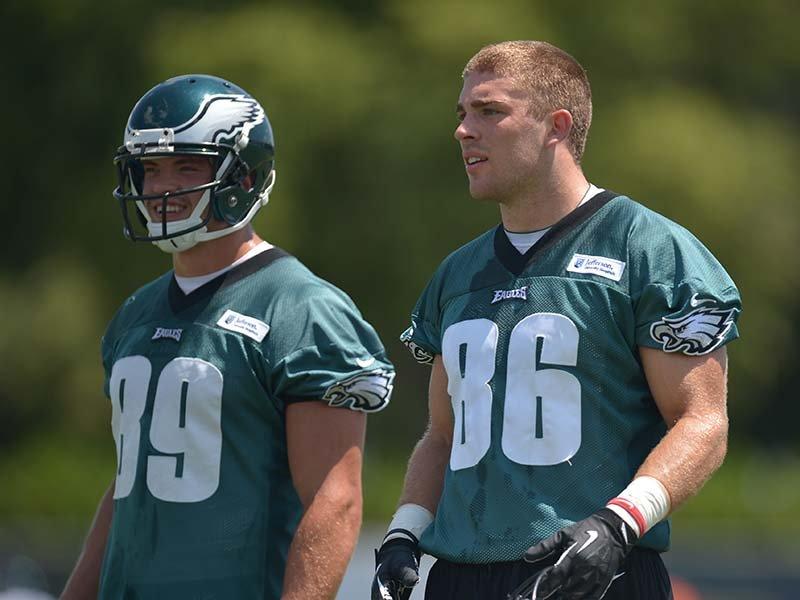 One criticism I have about Chip Kelly's offense through the first three games is that it has essentially been a three-man show.
Kelly has asked LeSean McCoy, Michael Vick, and DeSean Jackson to do almost all of the heavy lifting to this point, while using the other offensive weapons sparingly. As the quarterback, its certainly to be expected that Vick would be heavily involved in the offensive gameplan, but the numbers at the skill positions have been extremely skewed towards McCoy and Jackson through three weeks, and its something that I think needs to change moving forward.
Of the 85 rushing plays that the Eagles have run this year, 62 of those carries have gone to McCoy. 18 of them belong to Michael Vick, and the remaining 15 are Bryce Brown's. Its understandable that the Eagles want to make McCoy the focal point of the offense, but its also been discussed several times since the beginning of the year that Kelly has got to trust his other running backs or he's going to run the risk of overusing McCoy.
We know that Bryce Brown can be a very electric runner, and I think he's got to get more than five carries a game. Brown has struggled running some of the draw plays that McCoy has thrived on, but Kelly being the offensive innovator that he's hailed to be should be able to design plays and packages that suit Brown's skillset and put him in a better position to succeed.
The team hasn't given Chris Polk a single snap with the offense through three weeks. Polk was ahead of Brown on the depth chart at one point this summer, and he had a strong preseason, excelling in pass protection and also showing that he could do a little damage with the football if given the chance. Why not the give the second-year man a look or two here and there to see if he spice things up a bit?
In the passing game, DeSean Jackson leads the team with 19 receptions for 359 yards and two touchdowns. That's all well and good, but again he's really been the only receiver that Kelly has attempted to feature to this point. Jason Avant is the only other wideout on the roster with more than 10 catches.
While the Eagles may not have great talent to look to for increased production at the wide receiver position, they do have the talent at tight end. The tight ends have been shockingly underutilized so far, with Brent Celek, Zach Ertz, and James Casey combining for just eight catches for 148 yards and one touchdown so far. When Kelly built this team in the off-season, all signs seemed to indicate that he was going to scheme around a lot of two tight end sets. He invested a lot of resources in the position, spending a high second-round pick on Ertz and throwing $12 million at Casey (who doesn't have a single reception in three games and was only on the field for one play against Kansas City).
The Eagles offense has looked great at times through the first three weeks. The fact that they've done so without using all of their offensive assets available to them makes me believe that they're capable of doing a lot more than what they've been showing to this point. But its up to Kelly to break the chains on some of these guys and spread the ball around. Leaning on McCoy and Jackson will only work for so long. Its time for the head coach to really start making use of some of the weapons he brought to this offense.