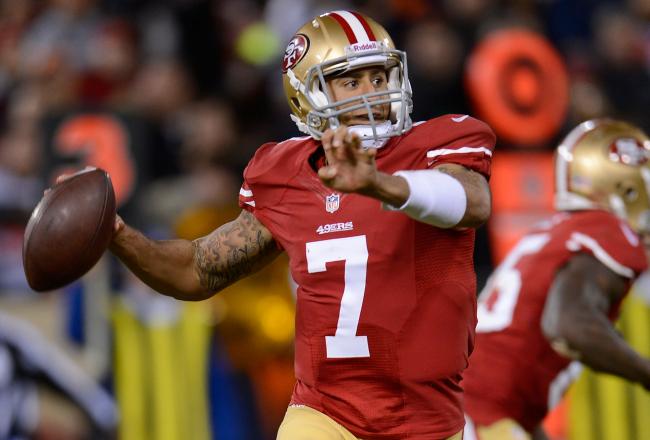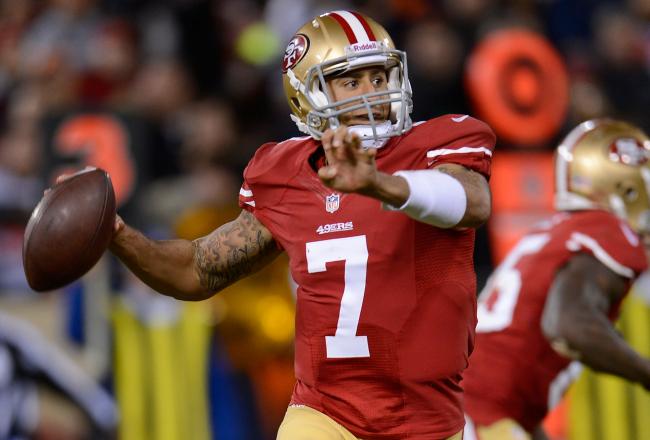 My Overall Record: 29-20
San Francisco @ St. Louis
After an impressive victory over the Green Bay Packers in Week 1, the San Francisco 49ers have gone through a couple of tough weeks, coming up very small in losses to Seattle and Indianapolis.
Colin Kaepernick looked like a top-10 quarterback against Green Bay, putting up 400 yards for the first time in his career along with three touchdowns, but he's struggled in the last two games, throwing for a combined 277 yards with no touchdowns and an alarming six total turnovers.
The Niners have also gone through some off-field drama, losing top pass rusher Aldon Smith for a month due to a substance abuse problem that he is now seeking help for.
The Rams have gone through their share of struggles as well. They narrowly beat the Cardinals in Week 1, and were noticeably outclassed by the Falcons and Cowboys in each of the following weeks.
This is a must-win situation for San Francisco. They need a strong showing to get themselves back on track, and they're too good of a team to fall to 1-3.
Pick: San Francisco 27, St. Louis 13