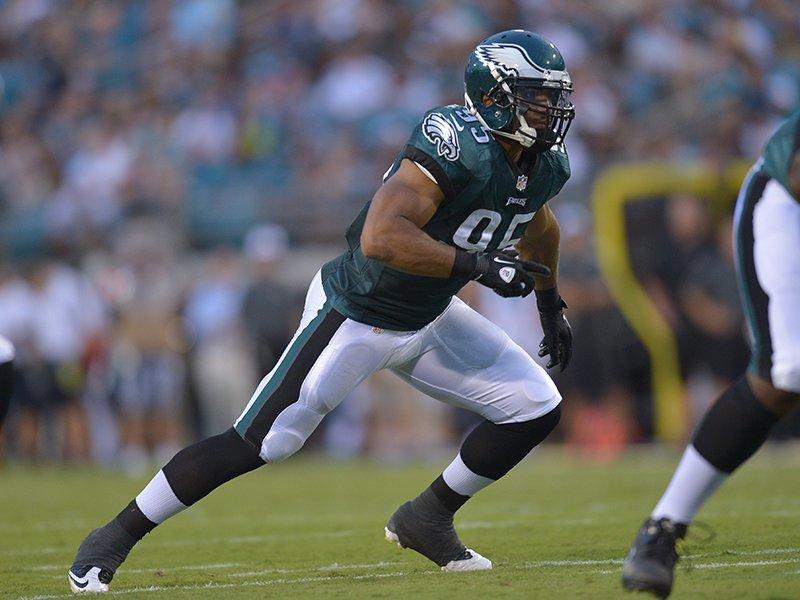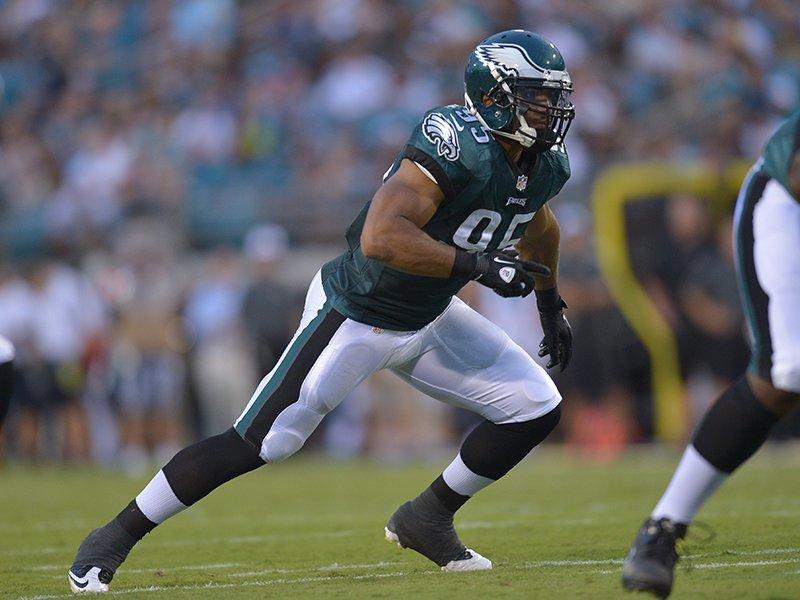 How The Eagles Can Beat The Broncos
The defense has got to find a way to force some turnovers. They helped themselves out greatly against the Redskins by coming up with some early turnovers, and they kept the game against San Diego from getting out of hand by forcing a couple of turnovers before the half. But they weren't able to force the Chiefs into any mistakes, and it hurt them last week.
They aren't good enough to stop Manning or even slow him down, but if they can catch a break here and there, take a possession away from Manning and give an extra one to their offense, it could really help their chances.
Offensively, Michael Vick needs to get back to protecting the football and making quick, effective decisions like he had been doing through the first two weeks of the season. Vick's offensive line needs to protect him much better than they did a week ago, but Vick himself needs to restrain himself from hitting the panic button and forcing the issue if his protection fails him.
A reason that Vick commits as many turnovers as he does is that he tries too hard to make a play sometimes. He's got to understand that its not the worst thing in the world to just take a sack every now and then instead of putting an awkward throw up for grabs.
For the Eagles to have a chance to win, they just can't have turnovers like they did against Kansas City. The absolute worst thing that they could do on Sunday would be to give Peyton Manning extra possessions.
Why The Broncos Will Win
The mismatch of Peyton Manning and the Denver receivers against the Eagles' secondary is legitimately just as one-sided as it sounds.
Manning is a master of dissecting defenses and pinpointing the weak points of every coverage. He's got three elite playmakers at the wide receiver position in Demariyus Thomas, Eric Decker, and Wes Welker. He's shredded the secondaries of the Ravens, Giants, and Raiders, and 60 minutes against a secondary that contains the likes of Bradley Fletcher, Nate Allen, and Patrick Chung could be his juiciest matchup yet.
If the Eagles couldn't handle the likes of Eddie Royal and Donnie Avery, how in the world are they going to slow down a receiving corp that contains Thomas, Decker, and Welker?
As I mentioned earlier in the week, Denver also has some distinct advantages on defense and special teams.
The Denver defense has a nice pass rush, and they've gotten six interceptions from five different players through the first three weeks. The Eagles offense has been prone to turnovers in the past, and they're coming off of a game where they turned the ball over five times against the Chiefs.
The Eagles will also need to watch out for dangerous return man Trindon Holliday, who is one of the league's most potent game-changers on special teams.
Final Thoughts
If you want to look at things for this week optimistically, think about this.
The last time the Eagles were in a situation this grim, you'd have to go back to the 2007 season when they were matched up against the soon-to-be 16-0 New England Patriots who had an offense even more dynamic than what the current Broncos possess. The Eagles were a mediocre team that season too, and they had A.J. Feeley starting that week with Donovan McNabb out with an injury.
No one expected the Eagles to even be competitive in the game, the Patriots were favored by more than 32 points which I believe was an all-time record for an NFL line at the time. And yet, Feeley and the Eagles put on a show, gave the Patriots all that they could handle, and came very close to stealing that game and spoiling the perfect season.
With no expectations for the week ahead, the pressure is completely off the Eagles. No one thinks they have a chance, and anytime a team spends the entire week hearing about how badly they're going to lose I think that makes it easier for that team to come out and play their best.
However, the matchups here are just too strong in Denver's favor to believe the Eagles have any shot to to come away with a win. I see no reason to believe that the Eagles will even be able to slow Manning down, and the fact that they've got to travel out west and attempt to run their fast-paced offense in an environment with very thin air just makes things all the more difficult.
Pick: Denver 42, Philadelphia 27
 Denny Basens is the editor of GCobb.com. Email him at dbasens@ycp.edu, or follow him on Twitter.