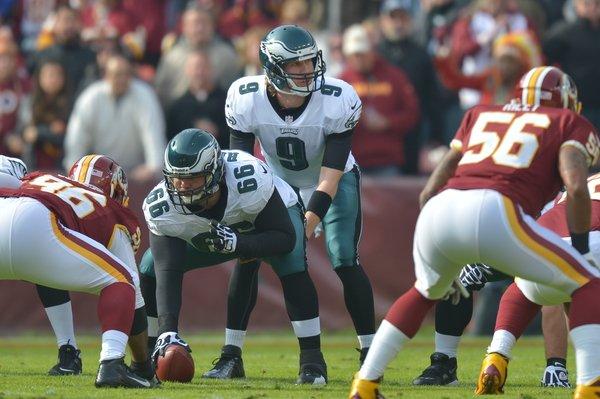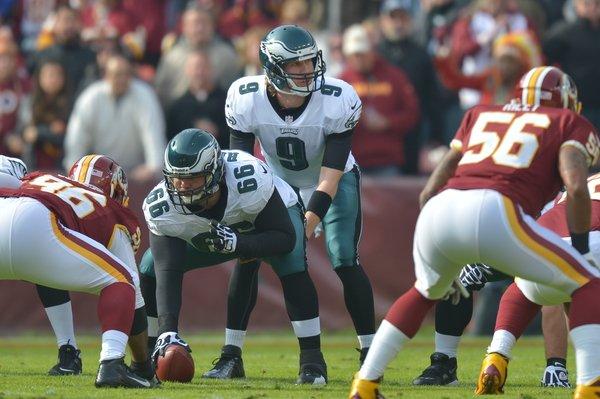 With Michael Vick likely out of action for Sunday's game, Eagles' backup quarterback Nick Foles will get his first opportunity to start this season.
Foles played very well in his first significant action of the season, helping guide the Eagles to a come-from-behind victory over the New York Giants last Sunday.
But now Foles will face a much stronger challenge this Sunday, if he does indeed get the start.
The second-year quarterback is going to face a very tough Tampa Bay defense. This defense, which is already familiar with Foles after facing him last season, has undergone some significant improvements with the off-season additions of Darrelle Revis and DaShon Goldson. They're also capable of putting together a pretty solid pass rush, averaging over four sacks a game.
The defense has been the strength of the Buccaneers so far. This is a unit that allows only 17.5 points per game, and held Drew Brees and the powerful New Orleans Saints offense to just 16 points. Tampa Bay may have a struggling offense, but their defense is not to be taken lightly.
So the challenge will be for Foles to overcome this staunch defense, and put up enough points for the Eagles to come away with another road win.
It was one thing for Foles to come in and succeed against a terrible New York defense that allows over 35 points per game and spent their week preparing for Michael Vick. The Giants couldn't get any kind of pass rush on Foles, and I don't believe their defense is capable of stopping anyone.
Foles succeeding against a defense that gave Drew Brees fits could be a whole other story. How will Foles react against a competent pass rush? Where will he go if Darrelle Revis is able to win the majority of his battles against DeSean Jackson? These are very legitimate questions that we won't have the answers to until Sunday afternoon.