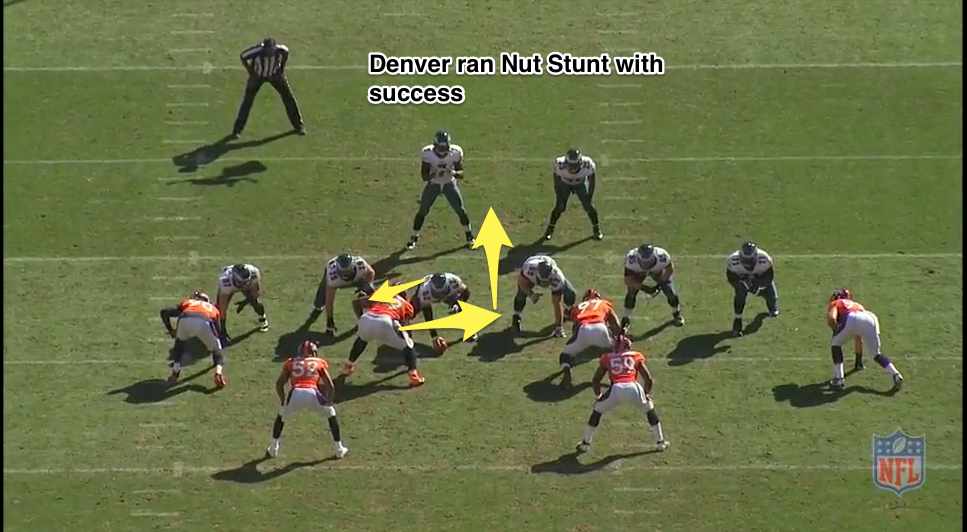 The Eagles offensive line was supposed to be the strongest part of Chip Kelly's football team, but they haven't played like it.  Far too many times, they've been the source of problems in the passing and running games.  They must play well today or this game is going to go down to the last seconds with the end in doubt.  If you've looked at the Birds schedule, this is a game that they really need to win.
Tampa Bay has a good defense.  Their secondary is one of the best in the league, so Nick Foles is going to be challenged to find open receivers.   He can't throw the ball well against this defense unless they're running the football effectively.  They can't and won't run effectively unless the offensive line is winning their battles upfront.
Nearly every player on the offensive line has underperformed.  Everyone of them from Jason Peters, to Evan Mathis, to Jason Kelce, to Todd Herremans and rookie Lane Johnson has played poorly at times.  They need to pick up as the season goes on and start playing consistently.
The big guys need to give LeSean McCoy room to run today.  Kelce had some major problems with the "Nut Stunt" by the Giants and former Eagles Mike Patterson last week.  The Broncos had showed the stunt the week before, but not come back to it, even though it succeeded against Kelce.  New York obviously saw it on tape and utilized it.
On a "Nut Stunt", the defensive lineman charges into the gap  opposite of the way the offensive line is going, so he hits the gap in back of the center.  If the center is going right, the defensive tackles is attacking to his left on the snap of the ball.
In the second half of battle with New York, Patterson and the other Giants defensive tackles lived in the Eagles backfield by using the "Nut Stunt" against Kelce.  The Birds must make an adjustment to take this away and it shouldn't take an entire half to make the necessary adjustments.
Foles is going to need help, if the wide receivers are having trouble getting open.  McCoy doesn't need to be getting the ball with a defender already in the offensive backfield.
To put it plain the offensive line needs to step up their game and they need to do it immediately.  The Birds running game must have consistent success to help create opportunities for Foles and the passing game.  This is going to be a tough battle for the Eagles offense.