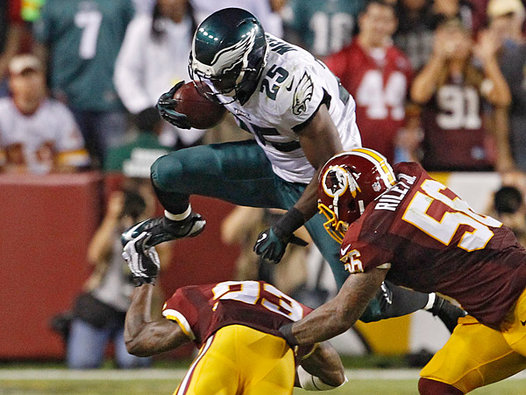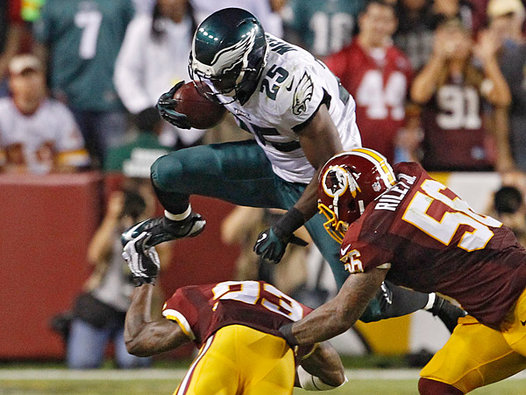 This has been one of the strangest fantasy football seasons I can recall in recent years. From the big name players that have been a complete disappointment for where they were drafted, to the impact that both waiver wire pick-ups and suspend players to start the season have been for league owners.
Over the last fifteen years, this has clearly been some of the worse production out of the running backs. Tight-ends have been used as flex options, with the weekly output of guys like Julius Thomas. Back-up quarterbacks that were either taken late in your draft have been great weekly plays in guys like Rivers and Cutler. RG3, Matt Ryan, Rodgers and Luck were most likely taken as top 10 QB's in the majority of leagues, and have really been a headache for owners from a week to week production standpoint.
When you draft your stud QB, you expect that 20 point production on a weekly basis not matter the opponent. Look at the projected top 12 WR's and RB's, more than half of those players at both positions have owners once again shaking their heads. Injuries wiped out a handful of starts for some of the players, while injuries have hampered other players on the list. Spiller, Wilson, Rice, Ridley, Morris, Martin, Steven Jackson, Chris Johnson, they have all had a week or two of solid production, but overall a disappointment as your RB1/RB2. Down went Julio Jones and now Randall Cobb. Vincent Jackson minus a big game versus the Eagles hasn't done much. Calvin Johnson has been hampered by an injury, but nothing spectacular even when on the field. Fitzgerald was supposed to rebound, but Palmer is just a bad QB. All in all, owners are winning weeks with a big game from their defense, or striking gold from a rookie or a handcuff.
With that being said, it's make or break week for certain players that we have had on our roster, have continued to start, and if they don't do something this week, they are getting cut or heading on the trading block. Some of these players are not having terrible seasons, but their name alone could helpyou to get the value needed for solid production with your playoff run and road to the championship.
QB
Matt Ryan
RG3
Andrew Luck
Mathew Stafford
RB
Chris Johnson
Spiller
L. Miller
T. Richardson
Ray Rice
Morris
Martin
WR
Vincent Jackson
Garcon
Wallace
Bowe
Steve Smith
AJ Green
TE
Rudolph
Olsen
Witten