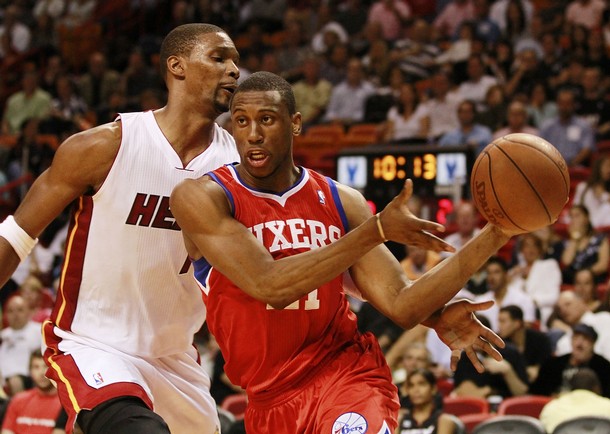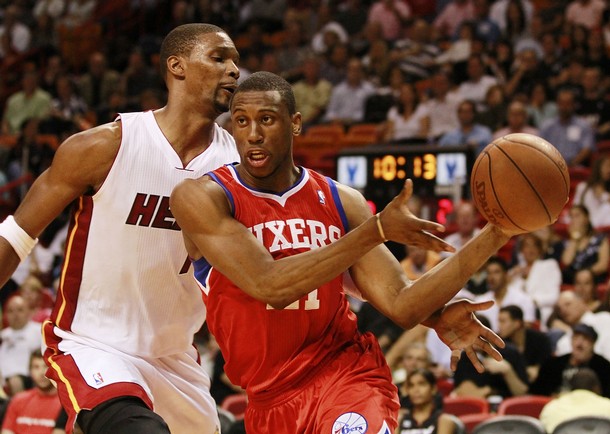 The time has come. The hour is upon us . The "Winless for Wiggins", "Diggin 4 Wiggins", or just "Tankadelphia", whatever you prefer to call it, is about to begin. Will the Sixers make history this year? I mean, will they make run at the worst winning percentage they once held close to their hearts? Well… I am going to go with 17 wins. Last time I looked that is where Vegas had them.  Most people I talk too think it will be even less than that.
Hey, I will take it .That just means more ping-pong balls coming the Sixers way. That last sentence could be taken in so many different ways. Instead of writing about this roster, I figured to take a close look at Brett Brown.
There is much to be said about first year NBA head coaches. The first thing people look at is where they came from. Are they coming from the college land? If they are, can they handle the NBA? If they're from the NBA assistant world, who have they worked under? Are they good player development guys? Do they bring a good offensive/defensive scheme with them? Most first year head coaches are judged right away, even before they patrol the sidelines. That's just the way it is in today's society. I mean, let's just say that the Sixers hired someone from the staff of Bernie Bickerstaff.  I sure as hell would go running into on coming traffic. That really is a scary thought.
For example, Brad Stevens the new head coach of the Boston Celtics falls right into that "college-land" obviously. Personally, I think Stevens has a very good chance of succeeding.  But there are questions surrounding him.  Not questions about x's and o's, but about how he is going to motivate his players? In college its more like a father and son relationship. When it comes to the NBA it's about gaining the respect from your peers. That is the challenge for Stevens.
It's hard to keep people motivated when they know they're in a losing situation.  Stevens will have to deal with that. Brett Brown has a few different challenges, but at the end of the day, he and Stevens are basically taking on the same challenges.
Brett Brown, obviously falls under the "NBA assistant world" and was highly thought of.  Working under Gregg Popovich as an assistant for the past seven seasons and being one of San Antonio's top player development guys helps too. He was so highly thought of, that people were trying to talk him out of coming to the Sixers. That if he waited it out, a better situation would come along. Brown was even hesitant himself, and I can't say I blame him either. Usually when a team is in the situation the Sixers are in, most of the time they have a stop-gap coach.  Then the team goes out and gets the coach they want, after collecting enough talent. Well, Brown wasn't having any of that. Brown:
"I was not going to take the job without the four years (guaranteed)," Brown said about his contract. "And I am extremely grateful to the owners where they took a step back, and I think it's a tremendous reflection of what they truly think too. It's going to take time. They really do have a tolerance. There is a patience. And as much as it was security for myself, I felt like they made a statement to the marketplace that they're for real. They really do see this being a long-haul type of position.  via USATodaySports
The Sixers obviously realized they had a guy they believed in and they wanted for the long haul. They believe in Brown's philosophies, and his abilities to communicate, and motivate. Communicate and motivate are the KEY words in that sentence. There is going to be a lot of long nights coming. Players will be down on themselves. Some might think that they might not belong. That is where Brown will have to be at his best. Letting them know that there is light at the end of the tunnel. That it's not about wins or loses right now. That its all about getting better as an individual and as a teammate. It's about getting better every single day. That is where Brown's player development comes in.
Brown has talked about his coaching philosophies, how he doesn't have an analytical bug. He will listen to it, but he doesn't swear buy it. That is a good thing. Leave the analytics to the GM and let the coach be the motivator. When you are a head coach in the NBA you know plenty of x's and o's. You understand the game. What separates the average coaches from the good coaches is the way they relate to players. Here's hoping Brown is that motivator.