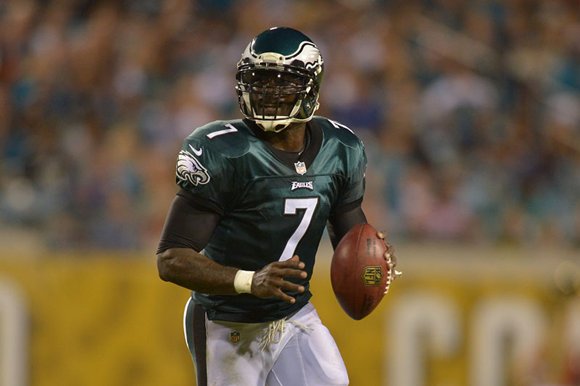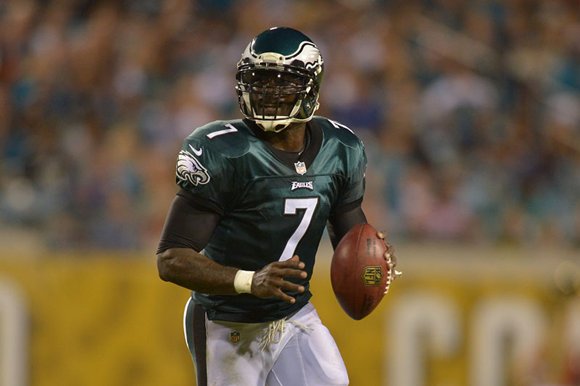 Vick's final snap versus the Giants, should be the last one taken as a member of the Philadelphia Eagles. Whether the hamstring injury heals or not, Vick can no longer be part of the quarterback equation. Electing to start Vick again would be a "mistake," unforgivable even by a rookie coach.
Why was the self-appointed leader not doing everything and anything to help the Eagles win when he was no longer able to do it on the football field? That was a big bench Vick was seated on, plenty of room for a coach or player to rest a moment and discuss adjustments needed on the football field. It was a disappointing site to witness as a fan, an embarrassing one with reference to the state of this franchise. Vick has been quite vocal during throughout his Eagles tenure; however Sunday his loudest and clearest message to date was spoken without even saying a word.
It is the "job" of the starting quarterback, the one he is paid to do, if you can't physically play the role, assist with the mental, psychological and emotional part of the game. It's the hardest position to play, and the man replacing Vick was forced into his "second" relief role as a rookie. You're telling me that the Eagles coaching staff couldn't direct Barkley to sit next to him. To discuss some of the things Vick was seeing from the defense, anything would have been better than not talking at all. I'm not a doctor, so maybe a hamstring injury causes one the inability to think and speak clearly.
Vick should not and can't be the starter for the Philadelphia Eagles again this season. He demonstrated his true colors on Sunday. He was removed from the game, but he quit on his team.