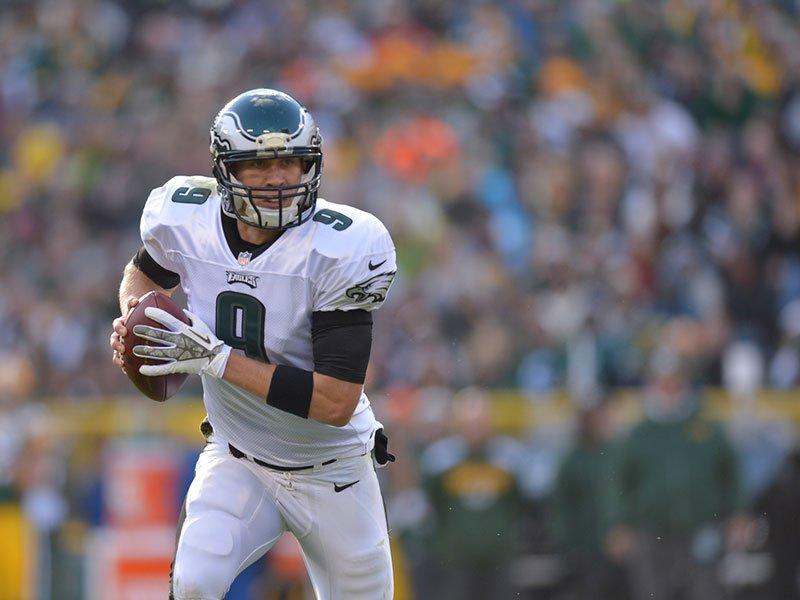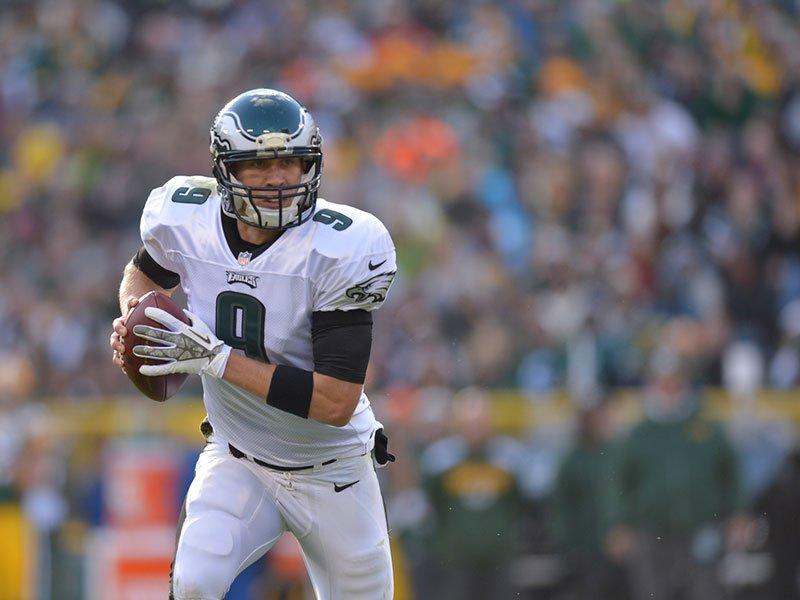 The stage is set for a dramatic ending to the Eagles season with second-year signal caller Nick Foles leading the Birds down the stretch.  They have  a legitimate shot at the NFL post-season.  The Eagles are five and five and tied for the lead in the NFC East with the Cowboys, whom they play in the final week of the season.
They'll be battling the Redskins tomorrow, and Foles will get the opportunity to continue his amazing run against one of the league's poorest defenses.  He should have another big day against the Skins mediocre secondary.
The team drama may have to take a back seat to the Eagles quarterback drama, which centers around Foles, who seems to be the unnamed Birds starting quarterback the rest of the season.  Chip Kelly won't say the job of Foles' but everybody knows it.
The former Arizona Wildcats has been performing and producing at such an amazing level that he has to be asking himself, "Is this real or Am I dreaming."  Remember that Foles was sitting the bench for much of the season, but if the Pro Bowl voting were this week, I don't see how they could leave Nick off the team.
Think about it, Foles is just in his second-year and he's already got his jersey in the Hall of Fame and he shares NFL records with Peyton Manning and Tom Brady.
He has thrown 16 touchdown passes this season without any interceptions, which is amazing.  Here's the list of other NFL quarterbacks who have started a season with the most touchdown passes before throwing an interception.
1. Peyton Manning (20) 2013
2. Nick Foles (16) 2013
3. Milt Plum (16) 1960
4. Don Meredith (14) 1966
5. Randall Cunningham (14) 1998
The Hall of Fame level of accomplishments of Foles has made me start to lean toward building this team around him.  We've got to let the season play out, but should Foles lead this team to the playoffs, it would put Chip Kelly and company in position where it would be nearly impossible to draft another quarterback early.
Like everybody else, I have been focused on evaluating Foles' skill set, which starts with his good but not spectacular arm, and his lack of footspeed, and his tendency to put too much air under the ball on his deep throws.
I've gotten to the point where I don't want to see or read any more evaluations of Foles.  Football isn't about evaluations, it's about results and Foles has getting the job done.  We will all see whether he can keep it up.
Everybody refused to acknowledge the accomplishments of Drew Brees early in his career because he was too short.  I remember when Joe Montana wasn't taken seriously because his arm wasn't thought to be strong enough.
The more I'm around Foles, the more his intangibles shine.  The young man has tremendous composer and he sees the entire field very well.  This is an underrated ability at the quarterback position, which is priceless.
I've been told that Foles communicates very well with all of his teammates in the huddle during the game.  The youngster is extremely bright and he does something that means everything.
He makes his teammates better, which is what the best players in the league do.  Look at what Foles has done for wide receiver Riley Cooper.
Cooper was unable to make any big plays during his NFL career, but with Foles in at the quarterback position, he's shown that he still can't outrun most of the league's defensive backs, but he is able to outfight them for the football when it's in the air.
Who was it that brought out Cooper's abilities?  It wasn't Kelly or Michael Vick, it was Foles, who discovered what Cooper could do.
Foles has talked about how he believes in Cooper and is willing to throw the ball up in the air to him because of his confidence in him.  Cooper hasn't let him down.  In the last two games, Cooper has 8 catches for 241 yards and five touchdowns.
The emergence of Cooper will do nothing but open up more opportunities for DeSean Jackson, Brent Celek and Zach Ertz.  Foles and Cooper are doing it in an unconventional way, but who cares as along as it's working. Cooper looks like he's covered, Foles looks off the deep safety then throws the ball up to the wide receiver and he goes up to make the play.
It's still very, early in the young quarterback's career.  He must continue his success and we've got to sit back and watch this whole thing play out.  But right now he's passed every test with flying colors, so I'm on Foles side to make him the man here in Philadelphia.
Kelly won't say this, but I think Foles has the keys to the car, right now.  The Eagles quarterback job is his right now and it will remain his just unless he loses them.  Now, not only has Vick been eliminated from the contest, but those quarterbacks who are coming out in the draft are in trouble as well.