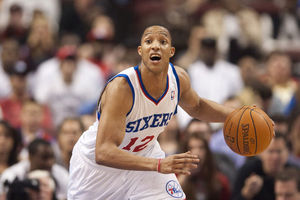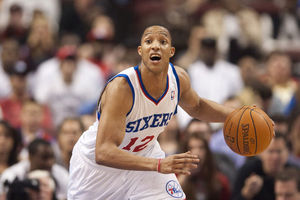 The Philadelphia 76ers lost their third straight game on Monday night, falling to the Mavericks 97-94. Their record drops to 5-7.
The Sixers opened the game with a strong defensive effort. They held the Mavs scoreless through the first five minutes of the game, and only allowed 16 first quarter points. The rest of the game was a bit of a different story. Dallas got stronger as the game went on, and had three players score at least 20 points or more. The Sixers played the Mavs tough through three quarters, but Dallas closed the third on a 14-4 run that really helped them take control of the game.
Last weekend, Atlanta's Jeff Teague gave the Sixer defense trouble with his dribble penetration, tonight it was Monta Ellis. Ellis scored 24 points, and took 13 shots from the free-throw line.
Former Sixer Sammy Dalembert grabbed 14 rebounds and scored eight points off of the bench.
Evan Turner led the Sixers with 26 points. He flirted with a triple-double, collecting nine rebounds and handing out seven assists.
Thaddeus Young scored just 12 points on 18 shots, but also grabbed 11 rebounds.
Spencer Hawes had another double-double with 10 points and 11 boards, but shot just 4-11.
Tony Wroten made another start for the injured Michael Carter-Williams, and scored 19 points with five steals and three assists.
Final Thoughts
The Sixers have now hit a season-high three-game losing streak. They're 1-4 without Michael Carter-Williams in the lineup.
They'll play their next game Wednesday night against the Toronto Raptos.