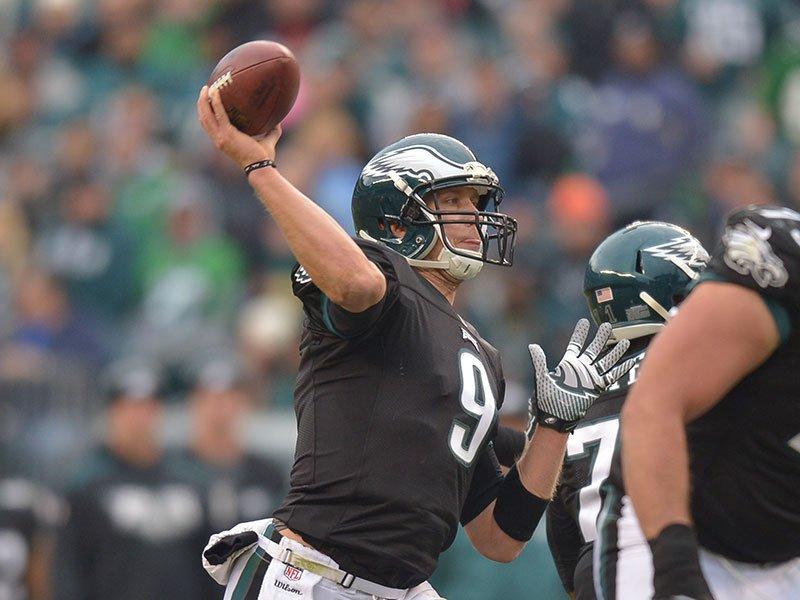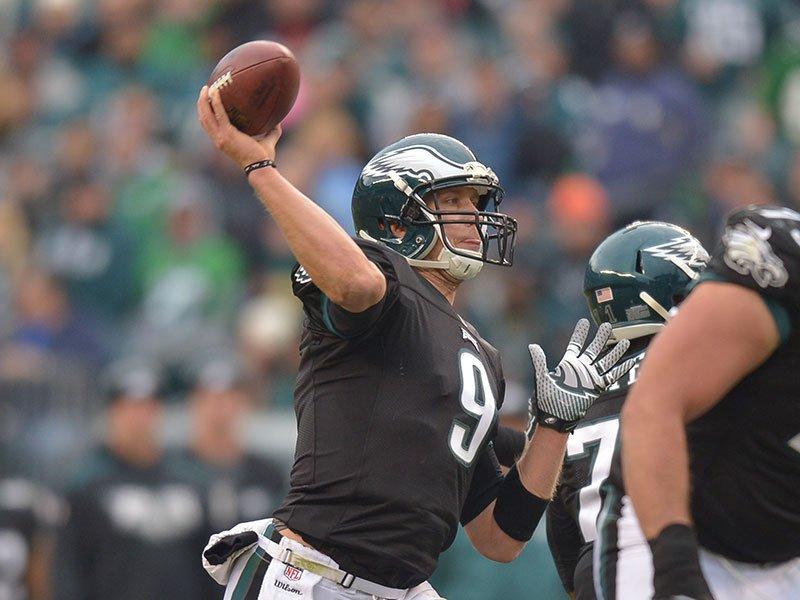 There are many keys to winning in the National Football League, which are easy to see from a distance.  There are other keys to winning in the NFL, which aren't so easily seen.
One key to the Birds four straight victories has been the development of Chip Kelly as a NFL head coach.   Kelly has shown me that he's humble enough to admit mistakes and wise enough to correct them.  Some coaches refuse to ever admit mistakes and they won't admit that there are other coaches who know that game as well as they do, but Kelly doesn't belong on that list.
Last week he said he runs the "See Coast", which means if he sees something that works he will use it.  That's a great attitude for a coach.  He seems to be more interested in having his offense work than getting all the credit.
If Kelly had been reluctant to listen to any advise or criticism of his coaching, I could have understood.  He has won a great deal during his time of coaching at New Hampshire and the University of Oregon.  The new head coach has impressed with his willingness to accept criticism and make changes if necessary.
Do you remember how he helped blow the San Diego game by not properly managing the clock?  Notice how he does a much better job in recent games with time management at the end of games.
At the beginning of the season, he admitted that he wasn't doing a good job of game planning for the red zone.  Now in each game, he's got a well orchestrated series of red zone plays that are designed to get the ball into the end zone.
Everybody has been raving about the numbers Nick Foles has been putting up, but it's not about the stats with Foles.  It's about winning for the young quarterback.  He had another good day throwing the football.  He threw three touchdowns, completed 21 of 34 passes for 237 yards and took care of the football, which was the key to winning.
"That's just the game of football," Foles said afterward. "It's a crazy game, and things happen. I'm definitely happy about that [holding call] because it could have changed the course of the game. I need to be smart with the football and maybe just take a sack there."
Quarterbacks who are willing to take a sack or throw the ball away are focused on winning and not just getting good stats.  Foles is a very disciplined and sober young man, who knows that winning will take care of everything when it comes to playing in the NFL.
I think something should be said for the Eagles coaching staff.  They have played a key role in the improvement of this football team.
Kelly made a point to look for coaches who could teach the game and I think that's one of the reasons for the drastic improvement in this football team now as compared to the beginning of the season.
Defensive coordinator Billy Davis has done an outstanding job of putting in his system, teaching it to his players and staying with it.  He has stressed communication between the players before and during the plays.  Communication was a problem earlier in the year, but they've taken care of it.
Defensive line coach Jerry Azzinaro has done a tremendous job of teaching and developing the young defensive line.  They're becoming a force.  On some plays you see two or sometimes three defensive linemen putting pressure on the passer on any given play.
The big thing I see and hear from the defensive line is intelligence.  They're able to make adjustments during the games.  They can explain what happened to them on a given play because they understand the game.
The Eagles defensive line has gotten better each and every week.  Now with the most important ahead, they've got to feel good about their depth.  The starters are Fletcher Cox, Cedric Thornton and Benny Logan with no-let down from the backups Clifton Geathers, Vinny Curry and Damion Square.
At the linebacker position, we saw second-year linebacker Najee Goode step in for Mychal Kendricks and not miss a beat.  You have to give inside linebacker coach Rick Minter credit for a doing a good job of working with the two young inside linebackers.
The Birds outside linebackers had a big day yesterday with Trent Cole contributing two sacks and a forced fumble.  Not to be outdone, backup outside linebacker Brandon Graham contributed two sacks of his own.  Both of these guys had been defensive ends throughout their NFL careers, but they were asked to play outside linebacker this season.  It's taken awhile, but you can see that Cole and Graham have found his groove in rushing the passer from the outside linebacker position.
Outside linebacker coach Bill McGovern has had his work cutout from him.  His job was to convert Cole and Graham to the outside linebacker position.  McGovern was probably all smiles during and after the game, yesterday.
At the safety position, you only need to look at the improvement of Nate Allen.  Rookie Earl Wolff has improved as the season has continued.  Allen is doing a much better job of tackling in the open field and he got his first interception yesterday.  Clearly he's playing with more confidence, which comes from better understanding the defense.  You've got to give defensive back coach John Lovett the credit of the improved play at the safety position.
Wolff will be returning soon from the injured list and I think he belongs on the field in place of veteran Patrick Chung.
You can tell that rookie tight end Zach Ertz is a better football player now, than he was at the beginning of the season.  He was the leading Eagles receiver yesterday with two touchdown catches amongst his five grabs for 68 yards.  Many times rookie receivers will rush their routes, meaning they won't give the defender enough time to bite off of the fake.  Tight ends coach Ted Williams has done a tremendous job of working with Ertz and helping him come into his own.
Ertz wasn't doing this early in the year, but he's developed more patient, so he's taking his time during the routes and realizing he only needs to be open at the end of the route.
Many times assistant coaches get very little credit, but if you talk to the players, they'll tell you how important the assistant coaches are in the development of young players.
Another unseen reason this team is winning, is their player leadership.  They have some good veteran leaders like linebackers DeMeco Ryans and Connor Barwin on the defensive side of the ball and guys like Jason Kelce, Foles, LeSean McCoy and DeSean Jackson on the offensive side of the ball.  Some of these guys lead with their performance  others are more verbal. I like the fact that this team has a bunch of guys, who love the game of football.  Some of them seem to live at the Nova Care Complex because they're up there so much.