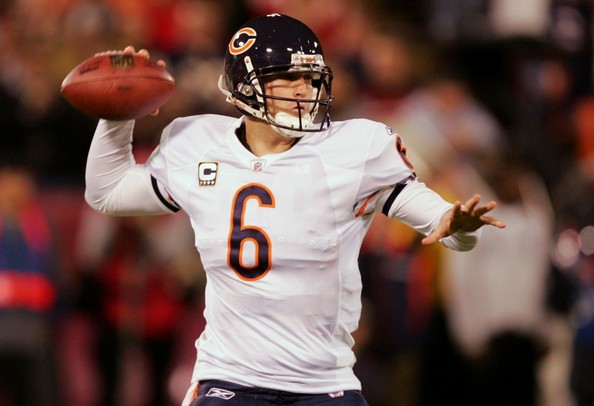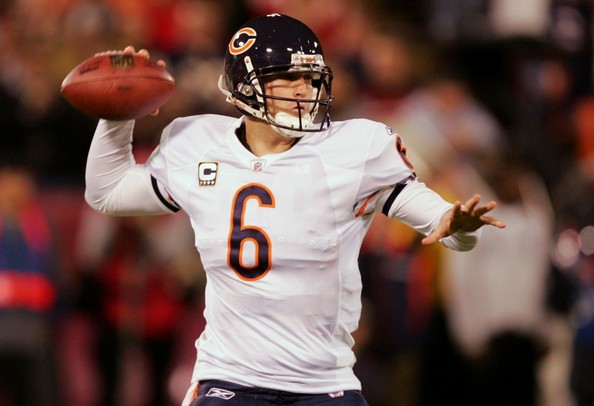 I talked to Eagles cornerback Bradley Fletcher and a number of the Birds defensive players yesterday and they are well aware of how much talent the Bears have on the offensive side of the ball.  Still they believe they're going to be able to get the job done.
All the Eagles defensive players were in a very serious mood yesterday.  They know they're in a tough spot going against this talented Bears offense.
Their best match ups are against the Chicago offensive line.  They don't matchup nearly as well against the Chicago skill people, the wide receivers, tight ends and running backs.  The big fellas upfront are going to need to win big by getting consistent pass rush on Jay Cutler.  They've got to force him into mistakes with pressure in his face or the Bears are going to be up and down the field.
The Birds need big games from their starters, Fletcher Cox, Cedric Thornton, and Benny Logan, as well as the backups Vinny Curry, Damion Square and Clifton Geathers.  They're capable of dominating the Bears offensive line and that's what they must do.  If the big guys don't dominate, the Eagles defense is in trouble because they don't have great match ups against the Bears receivers.
Truth of the matter is that after watching the Birds secondary get torched in Minnesota, any knowledgeable Eagles fans has to be concerned about the prospect of facing the Bears aerial attack of Jay Cutler, Brandon Marshall and Alshon Jeffery.
On top of that, the Eagles haven't faced a more versatile running back than the Bears Matt Forte.  He can beat you on the ground and through the air. He's got the speed to get around the corner, plus he has the size to run inside.
The numbers this group has been putting up is amazing.  All of their skill positions are manned by guys who could go to the Pro Bowl for the way they have performed this season.
Marshall, who has great size 6'4″ 230 and is a great route runner.  He has caught 90 passes for 1185 yards with 10 touchdowns.
Jeffery isn't quite as big as Marshall, but he's still considered a big wide receiver at 6'3″ 216 pounds.  He's chipped in with 80 catches for 1265 yards and 7 touchdowns.
These two may be the most talented pass catching pair in the NFL.
Not to be outdone, Forte is a major weapon in his own right.  He has carried the ball 258 times for 1200 yards and is averaging 4.7 yards a carry with 7 touchdowns.  He's also caught 66 passes for 522 yards and two touchdowns through the air.  With big numbers in his last two games, Forte could go over 2000 yards from scrimmage in this season, which is an amazing accomplishment.
Tight end Martellus Bennett has caught 59 passes for 659 yards and 5 touchdowns.  He's a big target and I wouldn't be surprised if they go to him on the goal line.
Earl Bennett is the slot receiver and he has 30 receptions for 231 yards and 4 touchdowns.
Their skill people don't have  a weakness other than maybe Cutler's recklessness.  He's got a great arm and believes he can make any and every throw, which make him prone to interceptions.  If Cutler were to be more conservative concerning taking chances, it would make the Bears offense better.
The Birds must get pressure on him and pick off some of his passes when they get the chance. Cutler can make every throw whether it be short or deep, but sometimes his judgement costs him.