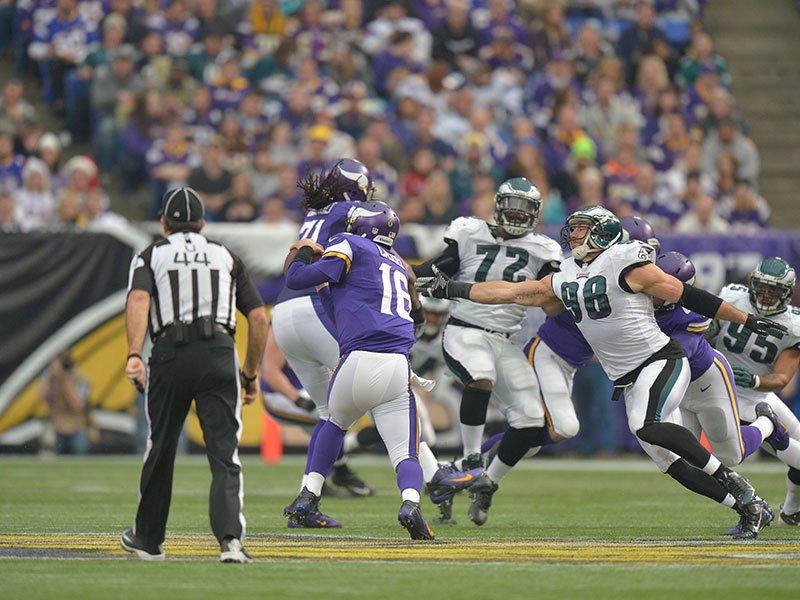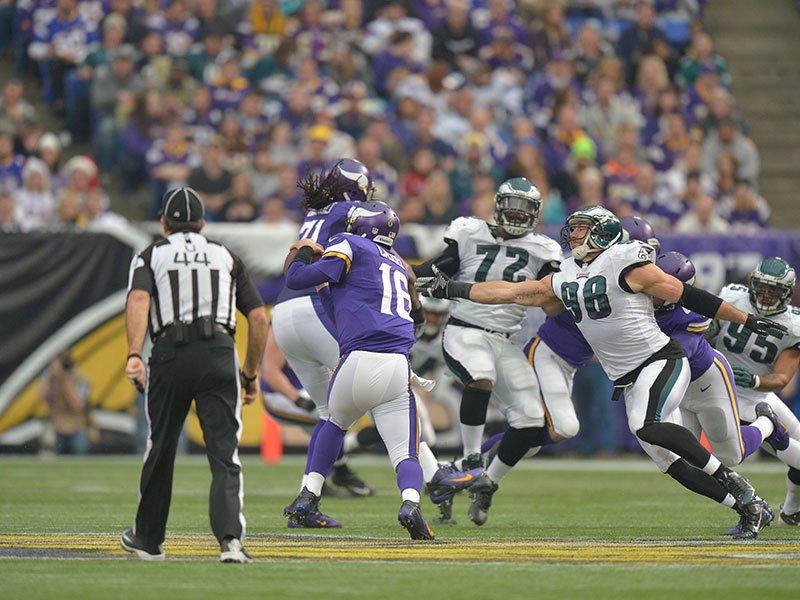 I just left the Eagles locker room after getting the chance to talk to a few of the Eagles defensive linemen.   They know what they're up against and how important it is that they win their battle with the Chicago offensive line.  The Birds defensive line has to flourish.  If the Bears defensive line wins their battle with the Eagles defensive line, Look Out!!!
Middle linebacker DeMeco Ryans, who is the leader of the Birds defense, knows how good the Bears can be, so he's been stressing a better performance to his football team.  Ryans has been emphasizing the defense focusing on their assignments and their adjustments.  There can be no mistakes.  He knows the Bears will make some plays, but he doesn't want this defense to give them any easy plays because of blown assignments of miscommunications.
This is so true.  When you play a talented team, you must make sure they work and earn everything they get.  It's easy to be routed if you aid their production by giving them something easy.
I expect the defense to play much better this week than they did against the Vikings.  Most of the time, players give you their best when they're challenged.  I think this team needs it.
Outside linebacker Brandon Graham was sitting at his locker and immediately when I started talking to him about the challenge they're facing his said, "It's on us."  Meaning the pass rush had better get to their target to give the secondary as much help as possible.  Trent Cole says he's and they're ready.
The Birds pass rush must force Jay Cutler into making some mistakes.  Cutler will try to fit the football into any space.  He's got a great arm, but many times that's his undoing.
I see this being a high scoring game with turnovers deciding it.
Brandon Boykin practiced today and will play on Sunday.  This is great news for the Birds because there was concern that he might miss the game.  Boykin had to get through the NFL concussion protocol before returning to the field.  They're a much better team with him in the lineup.  As I have said previously, I think Boykin is the best cover corner they have on the football team.  He will be matched with Earl Bennett in the slot.  Boykin will also be covering punts and he does a great job in that area.
Safety Earl Wolff has practiced all week and says only one time did he feel something with his knee.  Wolff has been eager to get back on the field for three or four weeks now.  You can't even walk by him in the locker room without his saying something about getting back on the field.
I think having young players on the team, who have that passion for the game is good for a football team.  Wolff is quick to tell you that these have been some great moments in his life and  he's loving every bit of it.