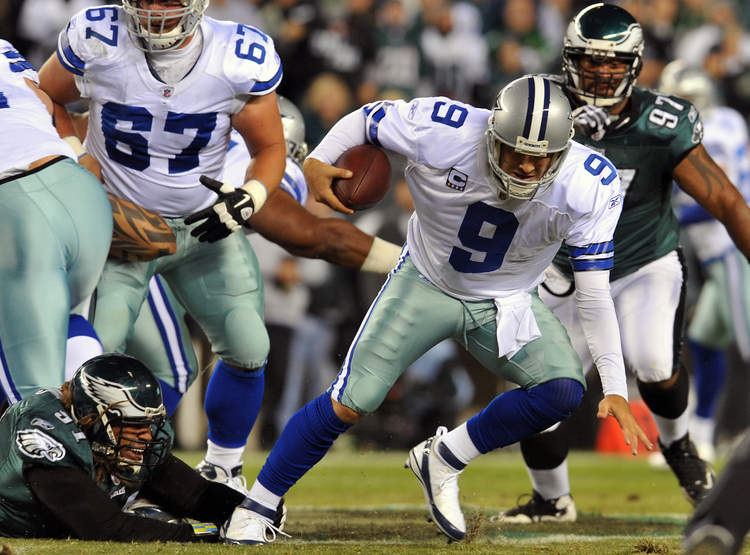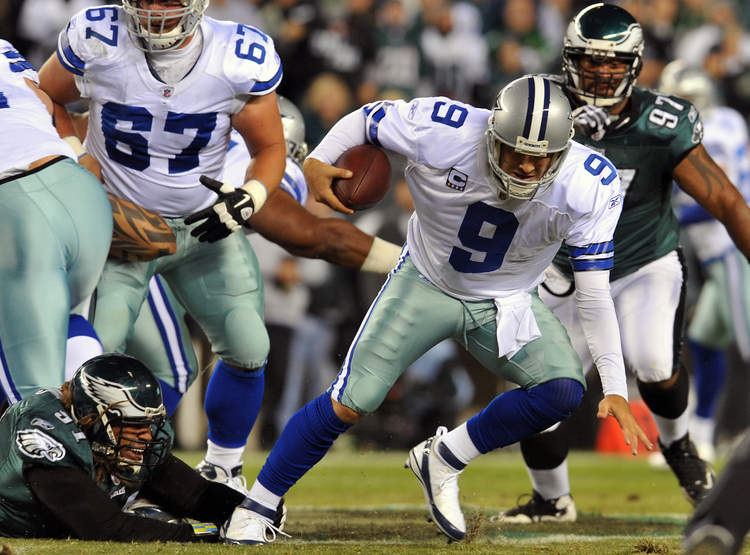 Having disgust for the Cowboys is natural, like blinking or breathing.  As with learning addition and subtraction, a family member, friend or mentor taught us the Philadelphia football education.   We knew at an early age the "star" was something we despised.    There was no room for "why" questions, only "final" answers for this lesson plan.
I hate hearing about the championships.  I can't stand listening to the words coming out of the mouth from Cowboy fans.  The fact that so many of them live in the Philadelphia and surrounding area is irritating to think about.  I want to end their season and be crowned NFC East Champions.
A week 17 victory rewards us with a second season, the playoffs.  That alone generates an excitement in the awaiting days, but it's versus Dallas, Sunday Night Football, the stage is even bigger.
Who the quarterback ends up for Dallas contributes to how we prepare.  Does it serve as a distraction for Chip, his coaching staff and his players?  Witnessing the response the Eagles gave after the Vikings loss, I'm confident this team is fully prepared with what is on the line.
One game, what matters is "winning."
"The fight", this is Philadelphia, we fight.  Mr. Jerry Jones, know that the team in the visitor locker room this Sunday night is going to punch "America's Team" in the mouth.
Some of us predicted pre-season the Eagles would make the playoffs.  Others saw 2013 as one of rebuilding, while the rest of the fan base were somewhere in between.
Whichever fan you were, what matters is the fan you are at this present moment.
Bleed green and hate the Dallas Cowboys.  Support your Eagles properly on Sunday when watching the game.
When was the last time you felt this way about an Eagles game?
For me, it's all I can think about, it's consuming me.
With Week 17′s match against the Dallas Cowboys shaping up to be a showdown for the division, Denny Basens and Jeff Kolsky are planning to get a group together to watch the game at XFINITY Live, and we would like to extend invitations to any and all readers of GCobb.com to come out and join us.

Denny and Jeff plan to be at XFINITY at 4:30 p.m. on Sunday. Keep an eye out for Jeff, who will be wearing a Tony Romo voodoo doll around his neck that can't be missed along with a Mike Quick Jersey and a black early 90's logo Eagles hat. We sincerely appreciate all who read, comment, and make this website great, and we'd love the opportunity to meet some of the readers and experience a great game together.
If you have any questions, feel free to email Denny at dbasens@ycp.edu.