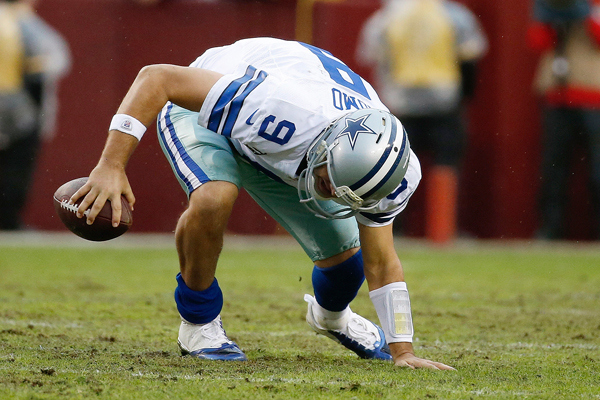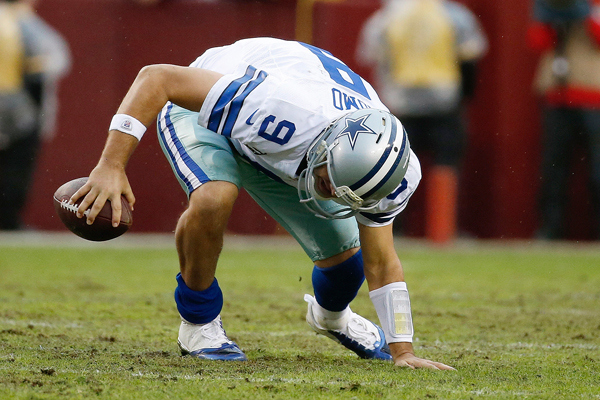 It continues to look like the Eagles will face Kyle Orton as the Dallas starting quarterback, this Sunday night when they play the Cowboys in Texas.  According to ESPN, Tony Romo's back has only improved slightly and it's still unlikely that he will play on Sunday night against the Eagles.
The report goes on to reveal that Romo hasn't been attending any team meeting or game-planning sessions with any of his teammates or coaches.
Cowboys star linebacker Sean Lee has been ruled out of this game because of a neck injury which he sustained in the Dallas-Chicago game.
There has also been a number of reports that Cowboys star wide receiver Dez Bryant strained his back and isn't practicing today, but is doing some work on the side during practice.  He's still expected to play on Sunday night.[media id=372 width=400 height=300]