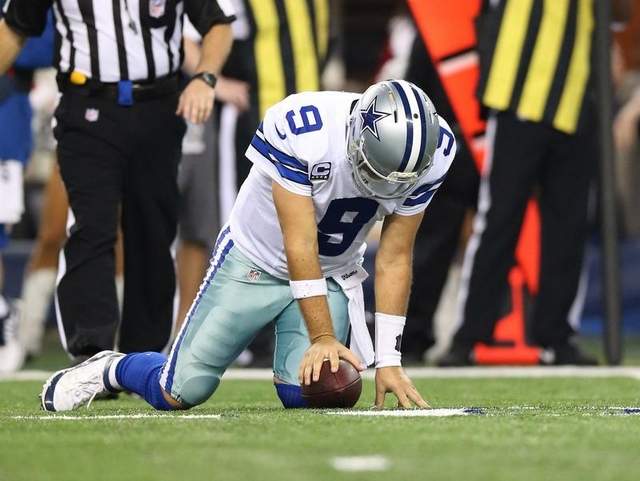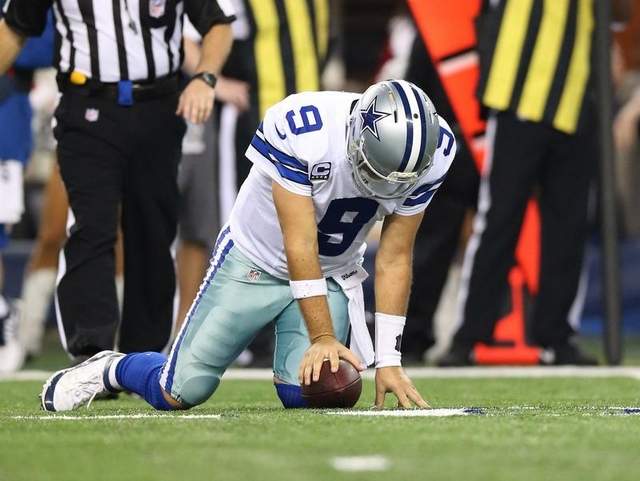 It's official now.  Cowboys head coach Jason Garrett told reporters that his quarterback Tony Romo underwent back surgery this morning and will be placed on injured reserve, so there's no way he's playing this Sunday night when the Eagles take on Dallas.
Garrett did everything he could to try and cover up the fact that Romo wasn't going to play.  Yesterday in a conference call, he wouldn't admit that Romo was out of the game.  He continue to say that there was still a chance because of his toughness, courage and ability to play with pain, that he might still play.
Now for him to play, it would require him getting out of a hospital bed just a couple of days after surgery.
"Kyle Orton has taken the reps the last couple days," Garrett said on a conference call after practice yesterday.  "Tony Romo has not practiced.  John Kitna has been taking the scout-team reps.  We'll see what Tony's status is over the next couple days and what his availability is and proceed accordingly."

"I think he's still trying to get better each and every day," Garrett continued.  "I think you'll have to ask him specifically.  It probably comes and goes a little bit.  But he's been in the facility the last couple days getting treatment and again, hopefully, it gets better as the week goes on."
There's no question that Kyle Orton is the Dallas quarterback for Sunday night.
I expect the Cowboys to rely more on the running ability of DeMarco Murray.  I think they will try to establish a running game, so that Orton can throw under less pressure by throwing play action passes.