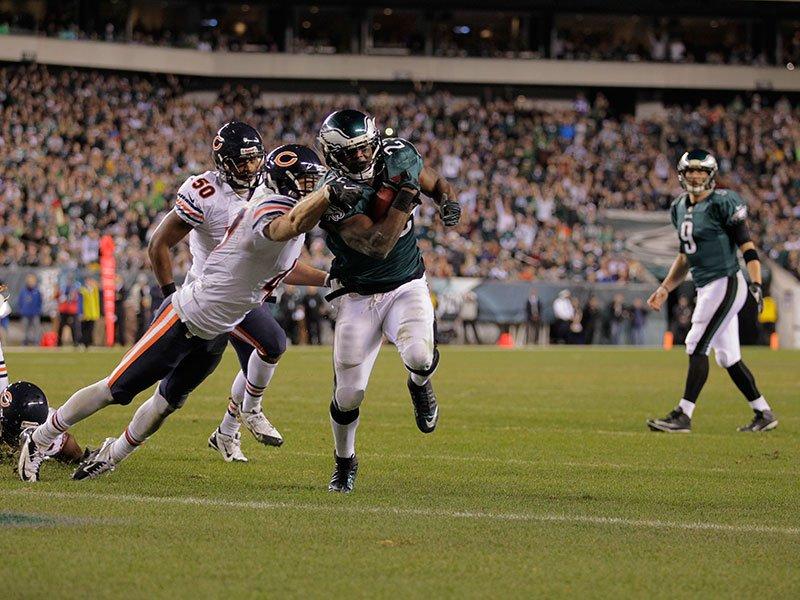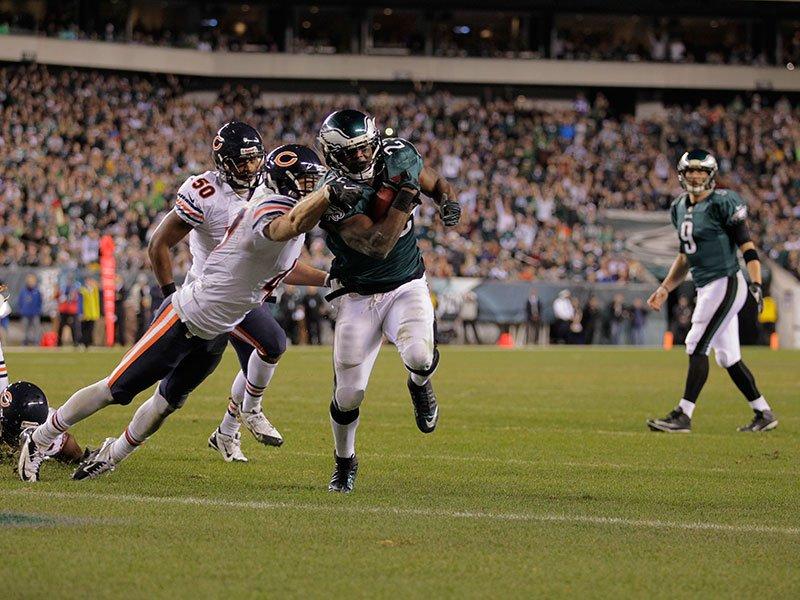 Only two Eagles were selected to the Pro Bowl team, running back LeSean McCoy and left tackle Jason Peters will be the only Birds representing Philadelphia in Hawaii.  Nick Foles was selected as a first alternate, while wide receiver DeSean Jackson and left guard Evan Mathis were selected as second alternates.
Eagles inside linebacker DeMeco Ryans and punter Donnie Jones each had the stats to be selected but they were also left out.
It was no surprise that McCoy was selected since he's leading the league in rushing.
"It means a lot to me", McCoy. "It's exciting. A lot of my teammates have helped me out to get to this point. It's exciting, I can't wait to enjoy this time with my family. I'm taking my son for the first time."
Peters has been selected to four other Pro Bowls, so he wasn't a surprise either.
"Coming off two Achilles surgeries, and I was kind of banged up a little bit earlier in the year, it's definitely my best one yet", Peters said."
"This is really special", Peters said. "Two Achilles surgeries, people thought I wasn't going to even be able to play football again – the doctors – especially after the second one. They didn't think I was going to be able to play at a high level. They maybe thought that I could come back and play, but not at a high level. So I never took it for granted. Every year, I try to work to make the Pro Bowl. And I just know, if I'm working to make the Pro Bowl the team is going to succeed."
There was no AFC/NFC designation this year.  This was what you call "unconferenced" selections.  The top players were selected regardless of the conference in which they play.  They selected what they thought were the top six quarterbacks in the league.
Foles has nothing to be ashamed of because he finished behind an outstanding group of quarterbacks such as: Tom Brady of the New England Patriots, Peyton Manning of the Denver Broncos, Drew Brees of the New Orleans Saints, Russell Wilson of the Seattle Seahawks, Cam Newton of the Carolina Panthers, and Phillip Rivers of the San Diego Chargers.
Despite starting in only nine games, Foles was a first alternate after the Patriots' Tom Brady, the Saints' Drew Brees, the Broncos' Peyton Manning, the Panthers Cam Newton, the Chargers' Phillip Rivers, and the Seahawks' Russell Wilson.  Foles stats are as good or better than any of the other quarterbacks in the league.
Here are the wide receivers who were selected ahead of DeSean Jackson:  Detroit Lions' Calvin Johnson, Pittsburgh Steelers' Antonio Brown, Dallas Cowboys' Dez Bryant, Cleveland Browns' Josh Gordon, Cincinnati Bengals' A.J. Green, Houston Texans' Andre Johnson, , Chicago Bears' Brandon Marshall, and Denver Broncos' Demaryius Thomas were voted to the team.
The six guards voted ahead of Mathis were Jahri Evans and Ben Grubbs of the New Orleans Saints,  Logan Mankins of the New England Patriots,  Mike Iupati of the San Francisco 49ers, Louis Vasquez of the Denver Broncos and Marshal Yanda of the Baltimore Ravens.