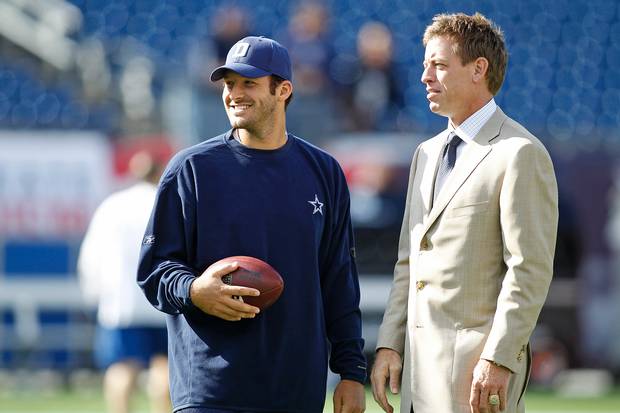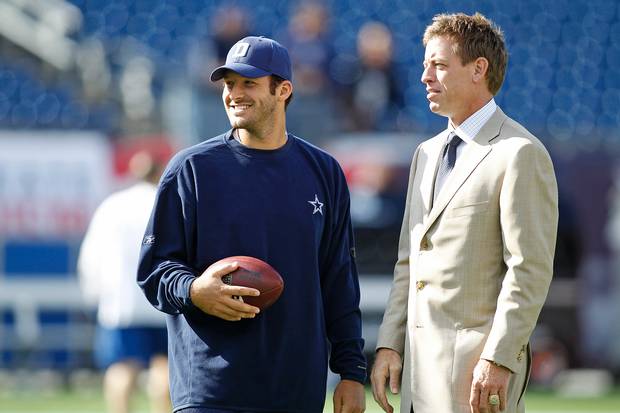 Former Dallas Cowboys Hall of Fame quarterback and three-time Super Bowl winner, Troy Aikman said the Cowboys will be a better offense this Sunday night against the Eagles with Tony Romo out of the starting lineup and Kyle Orton in there for him. Aikman was doing an interview yesterday on Mike Francesca's The Fan radio show, which is on in New York.
It was a shocking statement.
"I think it was a good pickup for the Cowboys to have (Orton) as a backup, said Aikman. "He's been there now a couple of years, and he's fully capable of doing whatever they want him to do within the offense.
"They'll probably be a little more balanced and run DeMarco Murray more in this game, especially early, and they probably should have done that in other games, and I think because of that they're going to be better on the offensive side of the ball. I expect the Cowboys to play well, at least offensively."
Aikman assessment doesn't really have anything to do with Romo's ability but it's an attack on Cowboys coach Jason Garrett, his coaching staff, and their tendency to pass the ball more than run it.  He was also critical of Romo's knack for changing running plays into pass plays at the line of scrimmage.
How do you explain the play calling of the Cowboys, who were ahead 26-3 over the Packers, then they threw the ball 24 times, while only running it 8 times on a  day when Murray ran for 134 yards on only 18 carries?
I don't know if I think the Cowboys are a better offense with Orton at the starting quarterback position, but I do think Dallas is going to give the ball to Murray more often with Orton at quarterback than they would have with Romo behind center.