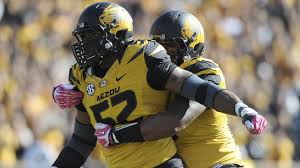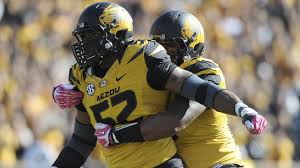 Philadelphia is the city of "brotherly love." Football is the pulse that beats our heart and to which we pound our chest as diehards. We understand, support and are flexible with our thinking to a "point."
Tested with our moral and ethical principal with matters such as illegal dog-fighting and using racially directed remarks by players we pay to see suit up on game day.
Michael Sam is gay, what would be our reaction if he was drafted by the Eagles?
Fans refused to watch games when Vick was signed by the Eagles. Radio, television and print went weeks talking about Riley Cooper's use of the "N" word. To this day, if you were to wear one of their jerseys, an onlooker may hold bias to your decision to sport the "#7" or "#14."
Would you purchase a Michael Sam jersey? Remove his production from the football field, as we purchase jersey's for both a players skill set and for their off the field personality. Would wearing a Samjersey define your as someone who is gay, someone who supports being gay, or could you simply wear the jersey because you like the player and human being that Michael Sam is?
The Vick and Cooper situations became the primary focus of the Eagles football seasons. The Cooper incident ultimately did not appear to have an effect on the Eagles during the regular season. Did it have something to do with Cooper producing more than our expectations? I wouldn't say it did or it did not, but I certainly wouldn't dismiss that it probably benefited Cooper.
Would we be alright with Sam stealing the headlines from the sophomore season of Chip Kelly, can Foles build from last season, will the defense improve and the dozen or so other story-lines that we will continue to build as the off-season continues?
As an Eagles fan, are you open to the idea to drafting Michael Sam and prepared for what this decision would bring to your football team?