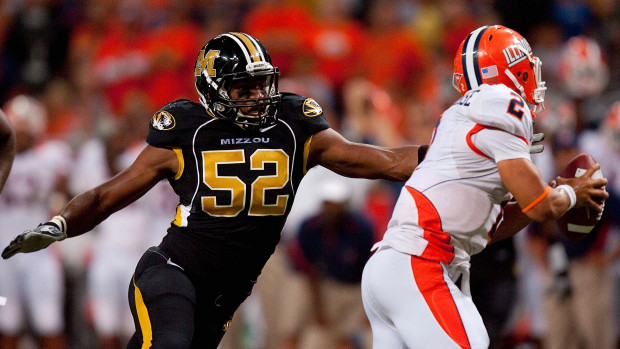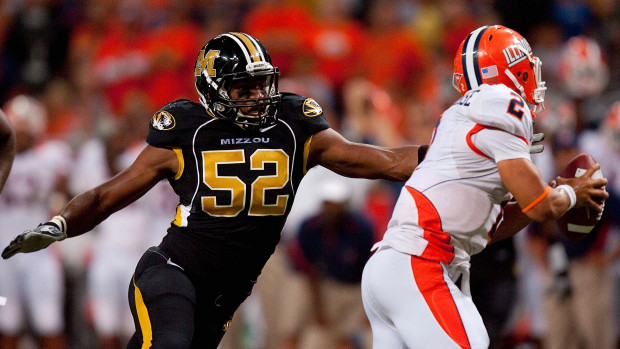 Missouri All-American defensive lineman Michael Sam, who will be a part of this year's NFL draft revealed to ESPN during an interview yesterday that he is gay.  He's expected to be drafted in the third or fourth rounds of this year's draft.  I was on the WIP Morning Show earlier this morning and talked about the Sam situation.
The intense competition of the NFL will help Sam, if he's a good player.  It will hurt him if he's not a good player.
How he has sex and whoever he has sex with isn't a part of the job description of a NFL.  I know there are going to be groups and media people, who will try to promote Sam because of what he does in the bedroom, but that's not going to work in the NFL, unless he is a good player.  You don't make it in the NFL because of what you do in the bedroom.
There's not another player in the league, who is on the roster of a team because of his sex life, so Sam isn't going to get a free pass because of his sex life.  He must be able to get the job done on the field. What he does in his bedroom is his business.
I think Sam will be able to have a career in the NFL as long as he is a good player.  If he is a good player, it will take care of everything else.  At the same time, if he's not a good player, his coaches and teammates won't want him around and I don't care what anybody else says, it won't work.
If Sam can get off blocks and make tackles for losses he will be accepted.  If he can come around the corner and sack the quarterback, he will celebrated by his teammates.  If Sam is getting pushed around and can't get to the quarterback, he will be shown the door.
The NFL is so competitive that the teams, front offices, coaches and players don't have time to be fighting for causes that hurt the team.  If he can't play, he will be released.
In addition, he's going to need to be a good teammate and make winning the thing that he emphasizes rather than his sexuality.  His teammates will get tired of him being around if he distracts from the goal of winning and wants to give his primary attention to promoting his sexuality.  I was concerned when I read one of his comments.
"It's a big deal," Sam said. "No one has done this before. And it's kind of a nervous process, but I know what I want to be … I want to be a football player in the NFL."
So coming out to him is a big deal, but is it more important than helping his team win.  Is it more important than being the best football player he can be?  If it is more important then there will be a problem.
Sam's teammates are not going to be willing to emphasize his coming out and sexuality over winning and becoming a better and more successful football team.  They won't be willing to compromise on this regardless of whatever people in the media say or what gay-support groups say.