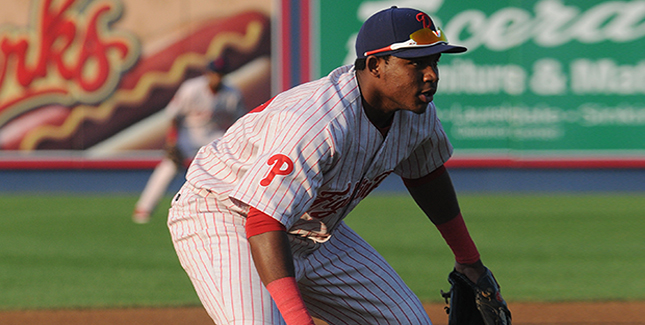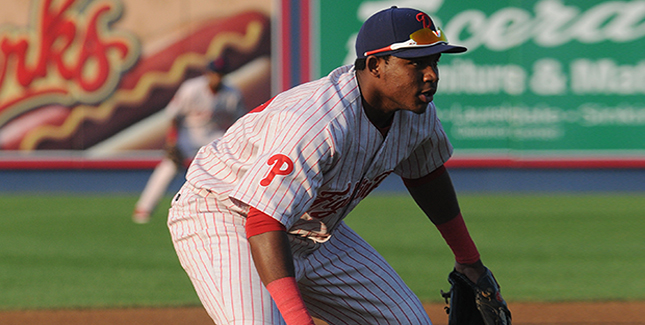 Maikel Franco Off To A Good Start
Third base is one of the Phillies' major question marks going into the 2014 season.
Cody Asche is the early favorite to start, but he could get some competition from Maikel Franco. He's been making plays not only at the plate, but in the field as well, which could greatly help his case. The Phillies could use some additional power in their lineup, and Franco would be a better power threat than Asche.
"He's one of the better guys," manager Ryne Sandberg said. "He's getting some good rips at live pitching. I just like the way he uses the whole field. He's not a one-way type of a hitter. He does the situational things very well. He has good basic mechanics and fundamentals that allow him to cover the whole plate and use the whole field."
Gonzalez Struggling 
The Phillies are counting on Miguel Alfredo Gonzalez to win a spot in their starting rotation. Gonzalez hasn't pitched competitively in two years however, and he's looked really rusty in the early stages of Spring Training.
Gonzaelez has reportedly been struggling with his velocity and command in the early going.
"Um, well, he's a guy that's coming back from injury and hasn't pitched competitively really for a couple of years," Sandberg said. "I know that we're using a lot of patience with him. That's really the biggest part of the strategy with him so we'll see how things go and how he progresses and really see what that looks like."
It'd be a disaster if Gonzalez were to start the season in the minor leagues. The Phillies are already without Cole Hamels and Jonathan Pettibone; their starting pitching depth is fading fast. They need Gonzalez to secure a spot in the rotation and give them some stability.